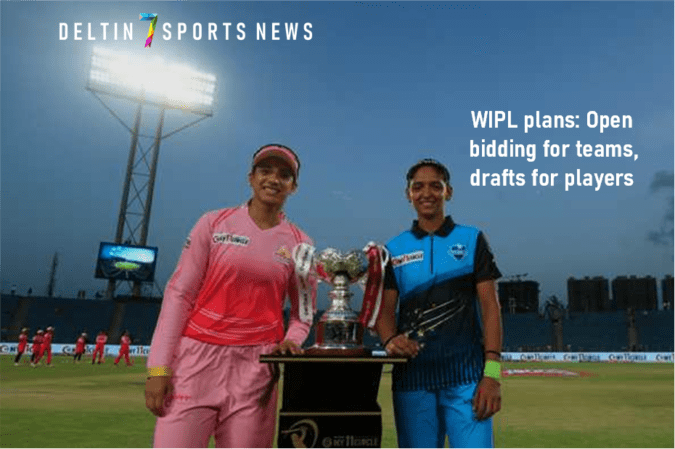 WIPL plans: Open bidding for teams, drafts for players
Unlike the player auctions for the Indian Premier League, the Board of Control for Cricket in India is likely to go ahead with a draft process for players in the inaugural season of the Women's IPL, which is expected to be played in March 2023.
An open bidding process is in the plans for the team auctions, which is expected to take place by the end of 2022. Of the existing 10 IPL franchises, at least six have shown an initial interest in buying a WIPL team.
However, as reported earlier, they are unlikely to get the first rights to pick a team, and might have to be a part of the open bidding process alongside new interested parties.
As reported earlier, the inaugural season of the WIPL will be a five-team event, with a maximum of five overseas players – 4 from Member Nations and 1 for Associate Nation – allowed in the Playing XI. Each team can make up a squad of 18 players, which includes six overseas signings.
With approximately 60 India players expected to be picked for the inaugural season, which is expected to take place in March 2023, it's a number derived on the basis of the board's research on the availability of quality players in the domestic setup.
The board is yet to decide on the option of selling the franchises. – Either Zone wise: North (Dharamsala/Jammu), South (Kochi/Vizag), Central (Indore/Nagpur/Raipur), East (Ranchi/Cuttack), North East (Guwahati) and West (Pune/Rajkot) – with matches held at non-IPL venues), or the existing city-wise like with Men's IPL (Ahmedabad, Delhi, Mumbai, Bengaluru, Chennai, Kolkata – with matches held at IPL venues).
However, the possibility of a hybrid model cannot be ruled out.
With only 20 league games in consideration, as few as two venues will be involved per season for the WIPL. So the inaugural 2023 season could be played at two of the aforementioned venues, the 2024 season at the other two and the 2025 season at the remaining one plus one of the venues of the 2023 season.
Teams could play each other twice in the league stage a la IPL, with the team finishing top of the table qualifying directly for the final. The second and third-placed teams will be playing an Eliminator.
The BCCI office bearers and the IPL chairperson have been authorised to take a call on the venues and the scheduling of the inaugural WIPL.