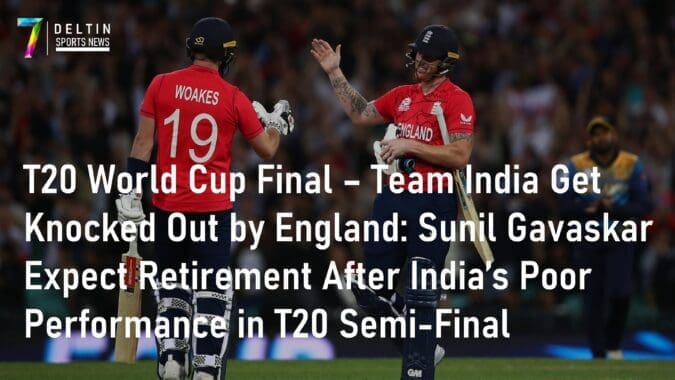 T20 World Cup Final: Nov 13th – Pakistan vs England, at the Melbourne Cricket Ground (MCG)
As India's poor performance in the Semi-Final against England exposed their weakness and flaws. From inconsistency in selection to resistance to change, India goes through it all. Although India won 4 matches in the ICC Men's T20 World Cup, as well as Virat Kohli and Suryakumar Yadav's brilliance did manage to reclaim some reputations for now. However, against two quality sides in South Africa and England, India suffered. Former cricketers Sunil Gavaskar, Virender Sehwag, Irfan Pathan and Ravi Shastri besides Shoaib Akhtar have lambasted Team India for their timid approach.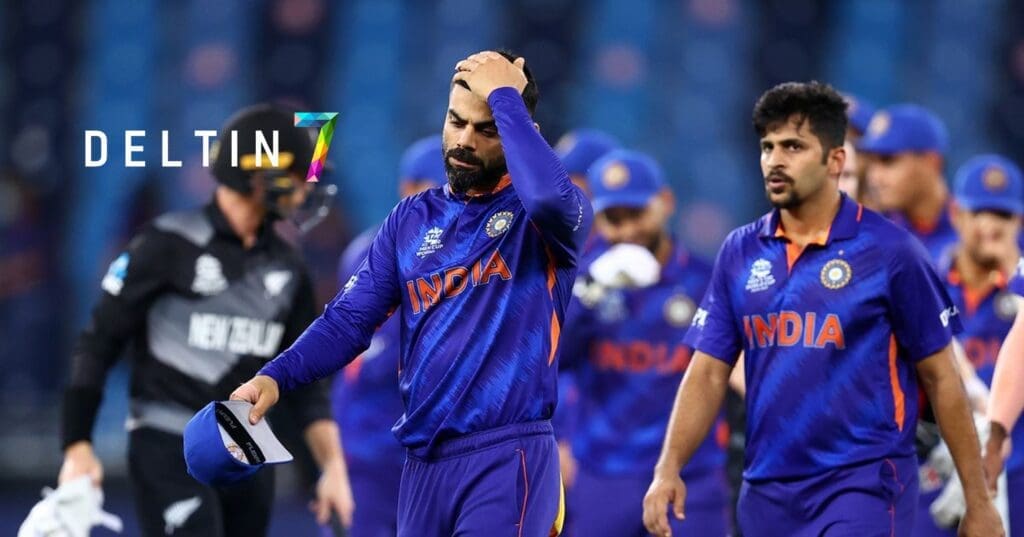 The T20I squad of the India National Cricket Team is all set to undergo a massive transition phase in the next 24 months after the team's exit from the ICC Men's T20 World Cup 2022 and senior players like Rohit Sharma, Virat Kohli, Dinesh Karthik and Ravichandran Ashwin will be gradually eased out, BCCI sources told on Thursday, November 10, reported PTI.
T20 World Cup Final – Team India Poor Performance in Semi-Final Lead Gavaskar to Retirement
Former India commander; Sunil Gavaskar expects a few retirements after India were knocked out of the ICC T20 World Cup. India fell to a 10-wicket defeat at Adelaide after a meek display by both bat and ball. Defending 169 runs against a tall England batting line-up, Rohit Sharma and his men failed to contain the openers. Jos Buttler and Alex Hales combined to hit 170 runs in just 16 overs of the game.
"Having won the Indian Premier League on his first assignment as the captain, they would have marked Hardik Pandya out as the next captain. Hardik Pandya will definitely take over the team in the future and there will be some retirements, you never know. Players will be giving it a lot of thought. There are several players in their mid-30s who will be reconsidering their position in the Indian T20I team," Gavaskar stated.
T20 World Cup Final – Amit Mishra on Twitter: Heartbreak, England Played Out of Their Skin, Better Luck Next Time Team India
England were a better side in all prospects as compared to India
India failed to get away in the powerplay while batting in the first innings.
However, they ended up scoring 169 runs, owing to a strong partnership between Virat Kohli and Hardik Pandya in the middle overs.
Coming into defend the total, the England batters charted out their counterattack, simply lifting the ball over the infield to gather fast runs.
This led to England scoring 63 runs in the powerplay, which essentially took India out of the game.
The veterans of the Indian team failed to come clutch on the day as all among Rohit Sharma, Bhuvneshwar Kumar and Mohammad Shami dished out below par performances.
Virender Sehwag, Irfan Pathan, Shoaib Akhtar lambasts India for their poor performance
Sharing his thoughts on Twitter, Sehwag wrote, "India Clueless with the ball. Hales and Buttler too good for this Indian attack".
Irfan Pathan also opined that team India has a lot to learn after both Hales and Buttler took apart the Indian bowling line-up. None of the Indian bowlers including Bhuvneshwar Kumar, Arshdeep Singh and Mohammad Shami proved to be threatening for the English opening duo as they chased down the total very easily in the end. Notably, Pathan had advocated for Yuzvendra Chahal to be included in the Indian playing XI in place of Ashwin who looked off-colour throughout the tournament.
T20 World Cup Final – BCCI: Most of India Senior Player Will Not Be Playing For Team India for the T20 Next Year
A BCCI source told that most of the senior Indian players will focus more on the ODI and Test cricket in 2023 and they will not participate in T20I cricket.
"The BCCI never asks anyone to retire. It is an individual decision. But yes, with just a handful of T20Is scheduled in 2023, most of the seniors will concentrate on ODIs and Test matches in that cycle," a BCCI source told PTI on conditions of anonymity.
"You don't need to announce retirement if you don't want to. You will not see most of the seniors playing T20 next year," the source added.
Meanwhile, Team India are set to play at least 25 ODIs in the lead-up to the ICC Men's Cricket World Cup 2023. While the Men In Blue will only play 12 T20Is till the next year's ICC Men's Cricket World Cup.
India's T20I journey will begin with a three-match series against New Zealand, which is scheduled to begin on November 18. Hardik Pandya has been named as the skipper of that team and Rishabh Pant has been named as his deputy.