ENG vs PAK: 264d/7 – 268, England won 1st Test Match by 74 runs
It was an unbelievable final day of the 1st Test Match between England and Pakistan. And, it was the Test Cricket's brilliance, and England's Gallantry that won eventually in a nail-biting day of cricket.
ENG vs PAK 1st Test Match Day 4 – Brief Recap:
On day 4 of the match, England had declared around Tea time with the score at 264/7. Thus, setting Pakistan a tricky 343 runs to chase in a little more than a day's time. Moreover, they had also picked up two key Pakistan batters, Babar Azam and Abdullah Shafiq before close of play of Day 4. On the other hand, Pakistan had knocked 80 runs off the target. At the end of Day 4, Pakistan was 80/2 and required 263 more runs to win in almost 80 overs of play, with 8 wickets in the bank.
ENG vs PAK 1st Test Match Day 5 – Cautious Optimism from Pakistan: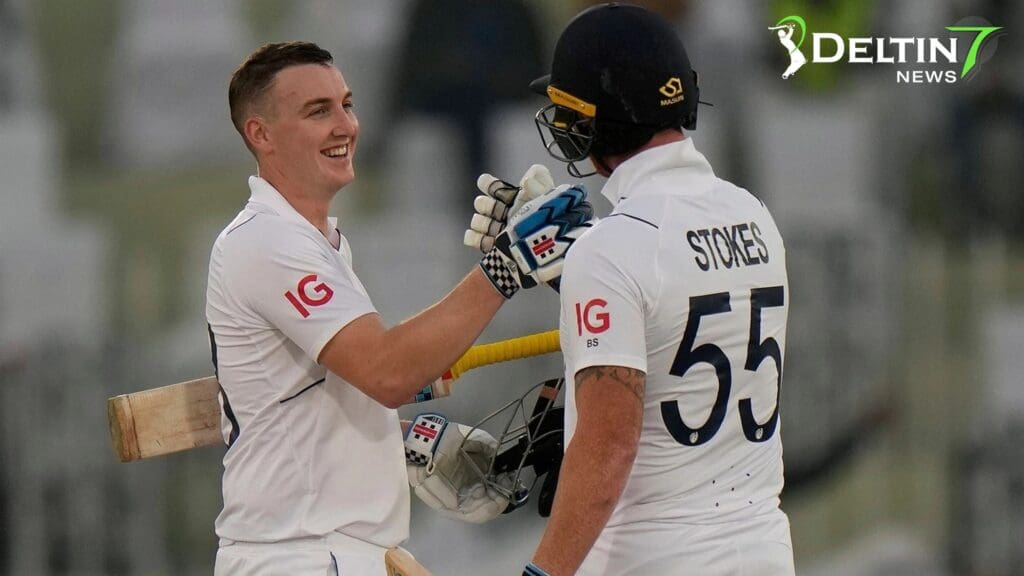 Pakistan started cautiously against the English seamers on the morning of Day 5. The first two overs of the day yielded 8 runs. England managed to pick up Imam UL Haq's wicket in the first half an hour. Thus, denting Pakistan's chances further. Pakistan chose to play defensively for the first hour or so. They were so slow that in a particular period of play, they had made only 4 runs in 11 overs.
After the first hour, Rizwan and Saud Shakeel decided to push the scoring and managed some quick runs, particularly against the English Spinners who were smashed to different parts of the ground. Pakistan went to lunch in a comfortable position at 169/3, requiring another 174 runs to win in the remaining two sessions. Rizwan and Saud were batting well, and it looked bright for Pakistan in the broad daylight of Rawalpindi.
However, soon after the lunch break, the senior pro James Anderson produced a beautiful delivery that pitched and straightened to take outside edge of Rizwan's bat. Pope gleefully accepted the catch and Rizwan was out for 46.
Azhar Ali, who had retired out yesterday after sustaining a blow to his finger, walked out to resume his innings. Azhar and Saud once gave Pakistan some hope. Saud looked positive and was playing well on 76 when he played an expansive drive to Ollie Robinson that was well taken by Keaton Jennings at short cover.
Pakistan was 5-down for 198, requiring another 145 runs to win. Salman Ali Agha and Azhar Ali once again provided Pakistan with a hopeful phase of play with a half-century stand. The two even started attacking the bowlers to get closer to the target. At Tea, Pakistan was 257-5, with only 86 more runs to win.
ENG vs PAK 1st Test Match – Ollie Robinson's Brilliant Bowling:
England came back after Tea and Ollie Robinson produced a beautiful spell of reverse swing, dismissing both the set batters in a span of two overs. Pakistan was 260/7, with little to no chance of a fightback. The tail-enders tried to hang in and block out the day for a draw but it was too stiff an ask.
ENG vs PAK 1st Test Match – England Wins: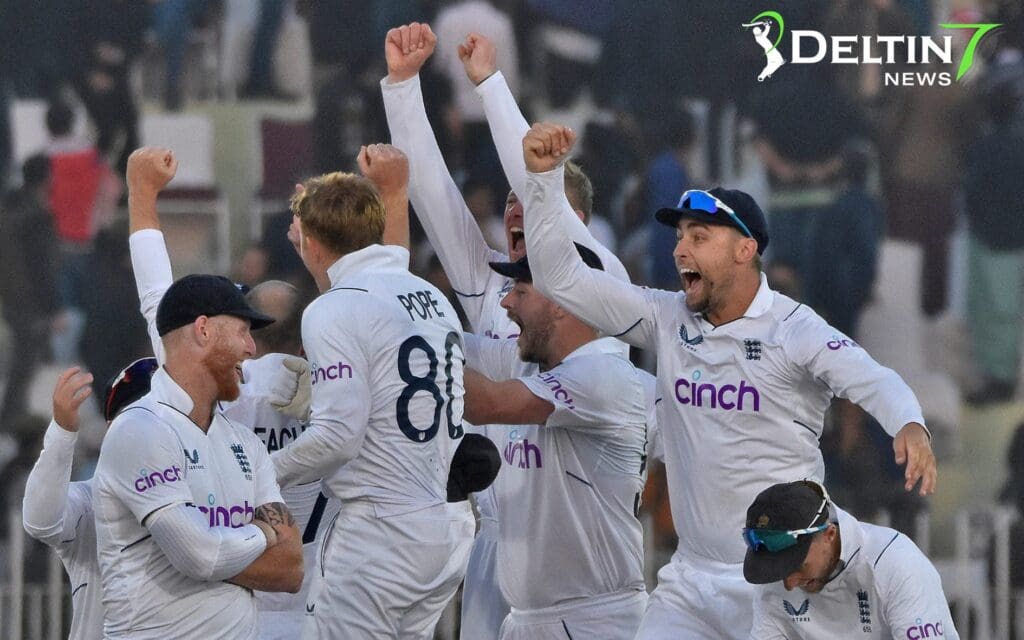 Pakistan was all-out for 268 in 96.3 overs. England had dangled the carrot to trap Pakistan and managed to do that successfully. It was an embarrassing end for the home side as they lost the test match after having a relatively easy chance to win.
Player of the Match: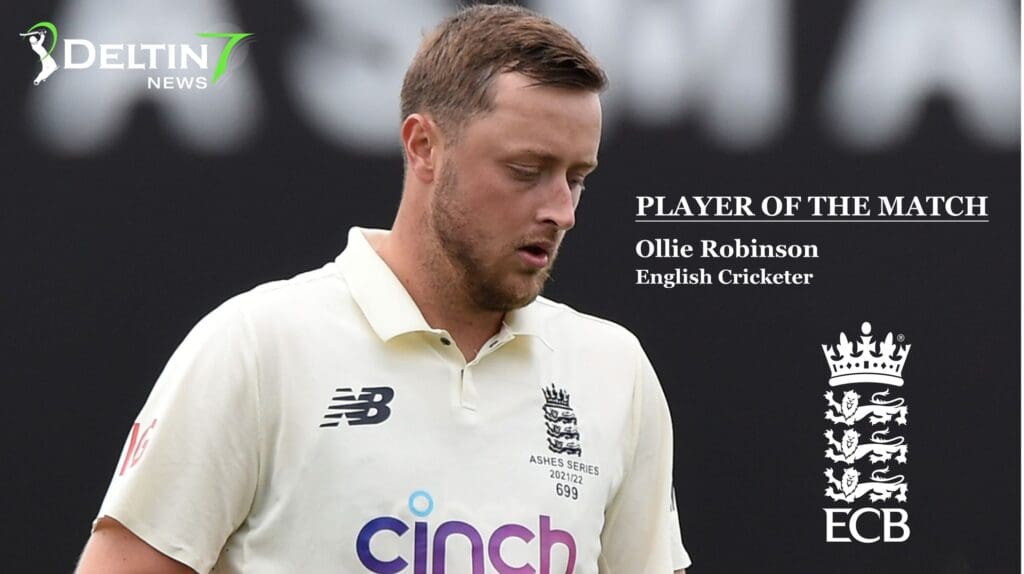 England vs Pakistan – Ollie Robinson:
England richly deserved the win after their bold declaration and positive brand of cricket. Ollie Robinson was the player of the match for his 4 wickets in the second innings.