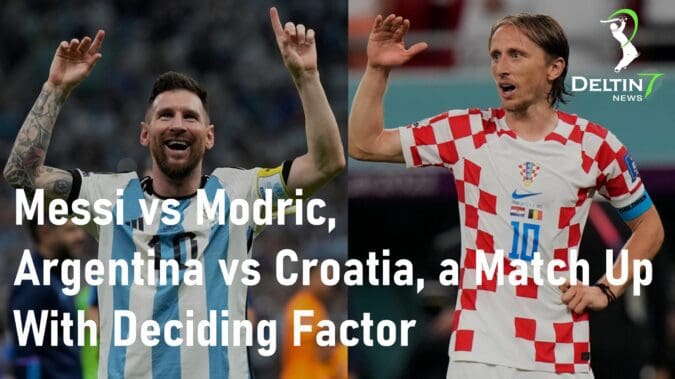 Messi vs Modric, Argentina vs Croatia – Both players consist of the class, skill, and experience of the game, but only one survivor and only one of them will proceed to play the final, but who will it be?
The number 10 players have a long history with the game and have won themselves multiple titles and trophies but it has always been a dream for these players to hold the cup for their counties, as a result, both will play at their level best to help their team reach the finals and have a higher chance in holding the world cup for their country.
Both of them are captains of their teams and so this gives them an additional responsibility to hold their team in confidence, keep them together and win the world cup. Messi now plays for Paris Saint Germain where as Luka Modric plays for Real Madrid. However, it is not all about the game.
For the die-hard fans of individual players, they are slightly sad as this might be the last world cup match of the two players.
Messi vs Modric who are both in their Mid 30s, both have a very high chance to retire because at this age playing football for ninety minutes straight becomes too difficult to carry on.
Let us now see how the two compare and which one is the favorite for scoring goals in the upcoming semi-final match against each other. Starting, both players hold immense importance for their country teams and have scored goals in the penalty shootouts.
Moreover, both have scored against teams with excellent defense such as the Denmark team and Russia in 2018.
Messi vs Modric, Argentina vs Croatia, a Match up With Deciding Factor
Talking about the position of the two players, Messi plays in the front and is considered an excellent striker. However, when we talk about Luka Modric, he plays in the middle.
The good thing about Messi is that he has scored goals in the 90-minute time frame as well as the 120-minute time frame. These last two time frames are difficult to score in, but he has done so.
According to the statistics, Messi vs Modric . Messi has scored four goals and assisted two goals in the world cup and all of them in the ending times. However, when we compare this to Modric, he has not scored a goal in the ending time frames.
Moreover, he also hasn't made any assistance. Some experts of the game say that this has a lot to do with the position Messi plays. Messi plays at the front whereas Luka Modric plays in the midfield so he has a lesser chance to score goals or assist them.
In the current football world cup, Messi scored a goal against Saudi Arabia. Moreover, he scored a goal against Mexico and also assisted one goal against them. Apart from the previous, he also saved a penalty that was about to be scored by Poland.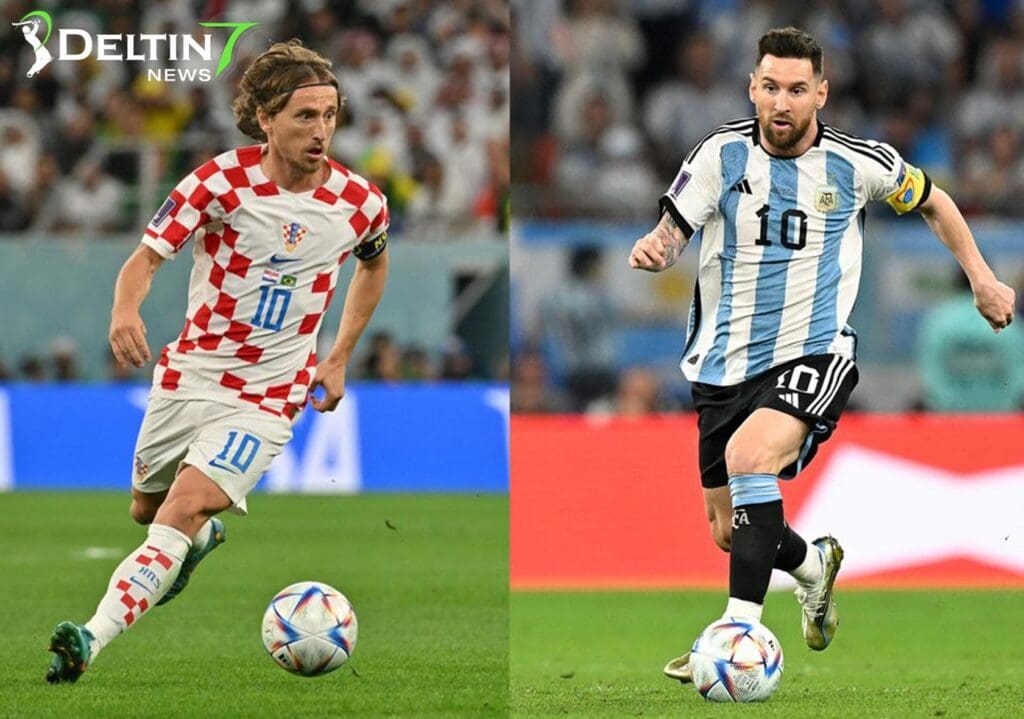 Moving on, he also scored an opening goal against the Australians in the last 16 and also assisted the opening goal against the Netherlands team playing in the world cup. Later on, he scored in the 73rd minute as well as in the penalty shootouts.
If we talk about Messi vs Modric, Messi has an excellent record in this world cup as well as in the previous one. He has had a total of 25 shots on target and around 12 efforts on target.
These are more than any other player playing in the World Cup. Apart from the goals, he has multiple balloon dors and is aiming to win the golden boot again. However, Mbappe is leading with 5 4 to win the golden boot from him.

Messi vs Modric, Argentina vs Croatia, a Match up With Deciding Factor