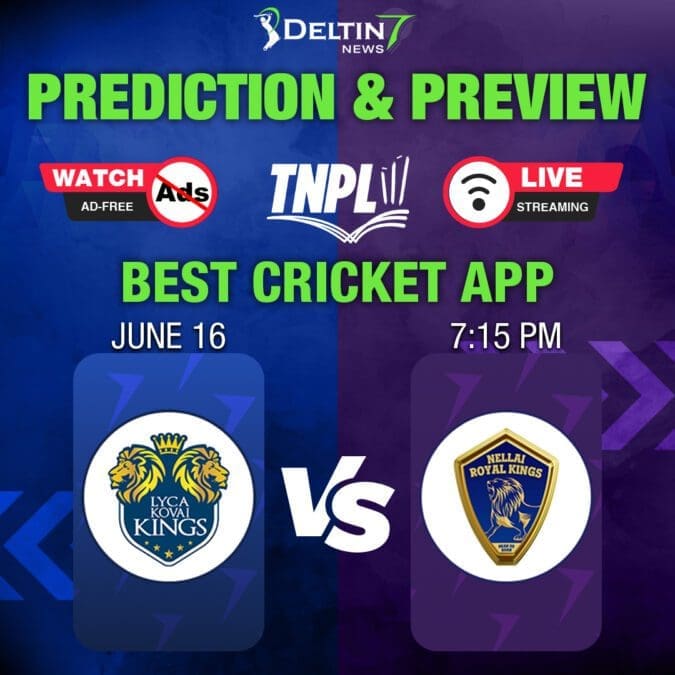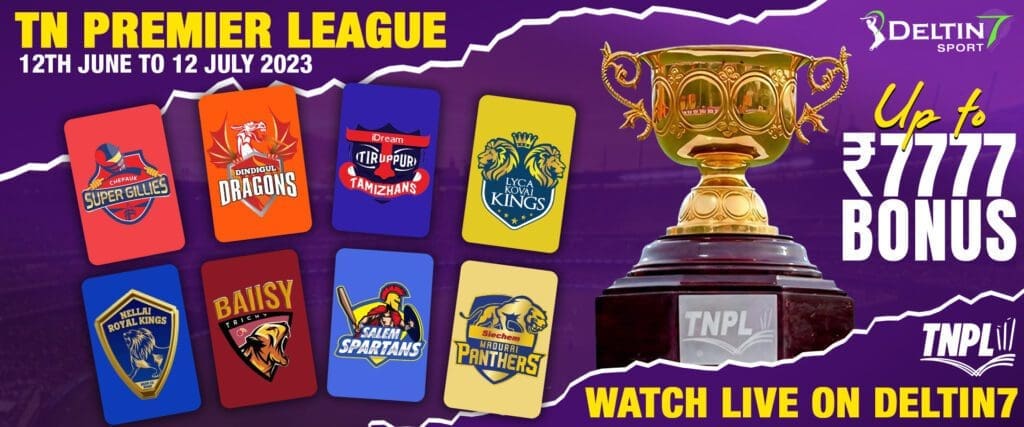 TNPL LKK vs NRK June 16 Prediction: Lyca Kovai Kings vs Nellai Royal Kings – A Clash of Titans
Royal Kings – A Clash of Titans
In an exciting showdown, Lyca Kovai Kings (LKK) will go head-to-head with Nellai Royal Kings (NRK) in the thrilling match 6 of TNPL 2023. The battle is set to take place at the SNR College Cricket Stadium in Coimbatore, Tamil Nadu, on Friday, June 16. Both teams have started the tournament on a positive note, securing victories in their respective opening matches.
The Opening Encounter
Lyca Kovai Kings kicked off their TNPL 2023 campaign with a bang as they faced IDream Tiruppur Tamizhans in the season opener. Displaying an all-round performance with the bat and ball, Kovai Kings emerged victorious with a commanding 70-run win. Their stellar performance set the tone for the tournament and instilled confidence in their squad.
On the other hand, Nellai Royal Kings also had an impressive start to the competition, showcasing their skills in a scintillating six-wicket triumph over Siechem Madurai Panthers. This early success has undoubtedly boosted the morale of NRK and added momentum to their campaign.
The Battle Begins – LKK vs NRK Match Details
The match between Lyca Kovai Kings and Nellai Royal Kings is scheduled to take place on Friday, June 16, at 7:15 PM IST. The SNR College Cricket Ground in Coimbatore will serve as the battleground for these two formidable teams. Fans can catch the action live on Star Sports and via streaming on FanCode.
SNR College Cricket Stadium Pitch Report
The pitch at the SNR College Cricket Ground has proven to be batter-friendly, with high-scoring encounters being the norm. Considering the nature of the surface, teams might opt to chase the target, hoping to capitalize on the favorable conditions.
Probable Playing XIs
Lyca Kovai Kings:
The Lyca Kovai Kings squad boasts a talented lineup, featuring players such as Suresh Kumar, U Mukilesh, S Sudharsan, S Sujay, Shahrukh Khan, P Hemcharan, M Mohammed, M Siddharth, K Gowtham, R Divakar, and V Yudheeswaran. This well-rounded team aims to deliver another impressive performance and continue their winning streak.
Nellai Royal Kings:
Led by L Suryaprakash, Nellai Royal Kings have a strong lineup consisting of S Niranjan, N Rajagopal, P Sugendhiran, Arun Karthik, N Kabilan, A Crist, Sonu Yadav, NS Harish, S Warrier, and M Poiyamozhi. NRK is determined to build on their early success and claim another victory in this clash.
Probable Best Performers
Sai Sudharshan:
The 21-year-old Indian sensation, Sai Sudharshan, is expected to shine once again in Lyca Kovai Kings' next game. He showcased his immense talent in the season opener, smashing 86 runs off just 45 deliveries. Sudharshan's explosive batting and ability to control the game make him a key player to watch out for.
Shahrukh Khan:
Masood Shahrukh Khan, a prominent figure in Lyca Kovai Kings' lineup, has the potential to be the standout bowler in the upcoming clash. In his previous match, the 28-year-old bowled an impressive spell of four overs, claiming three wickets while conceding just 20 runs. His ability to take crucial wickets at crucial moments can significantly impact the outcome of the game.
Match Prediction
Based on their strong start to the tournament and the exceptional form displayed by their players, Lyca Kovai Kings enter this match as favorites. Their balanced squad, led by experienced campaigners, will likely prove too formidable for Nellai Royal Kings to overcome. However, cricket is a game of uncertainties, and NRK will certainly give their all to create an upset.
Conclusion
The clash between Lyca Kovai Kings and Nellai Royal Kings promises to be a thrilling encounter filled with power-packed performances and nail-biting moments. With both teams eager to claim victory, fans can expect a fiercely contested match at the SNR College Cricket Stadium. So mark your calendars for June 16 and get ready to witness an epic battle in TNPL 2023.