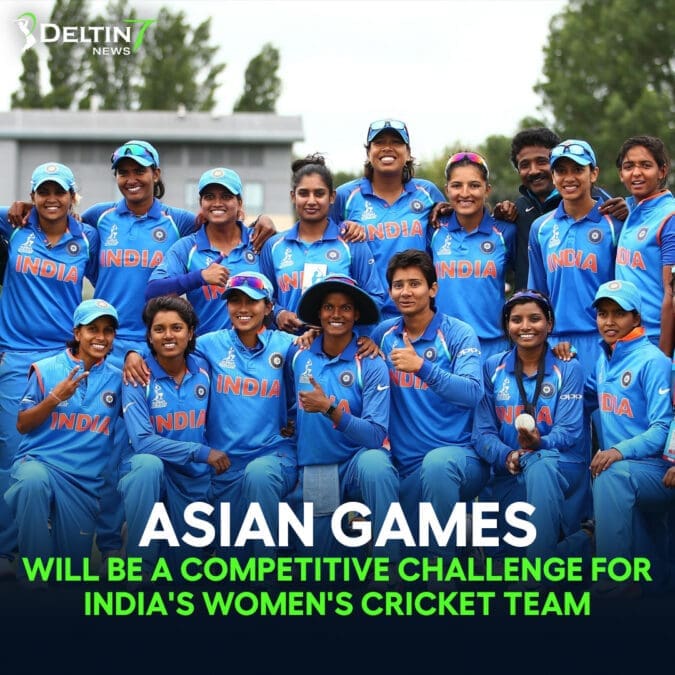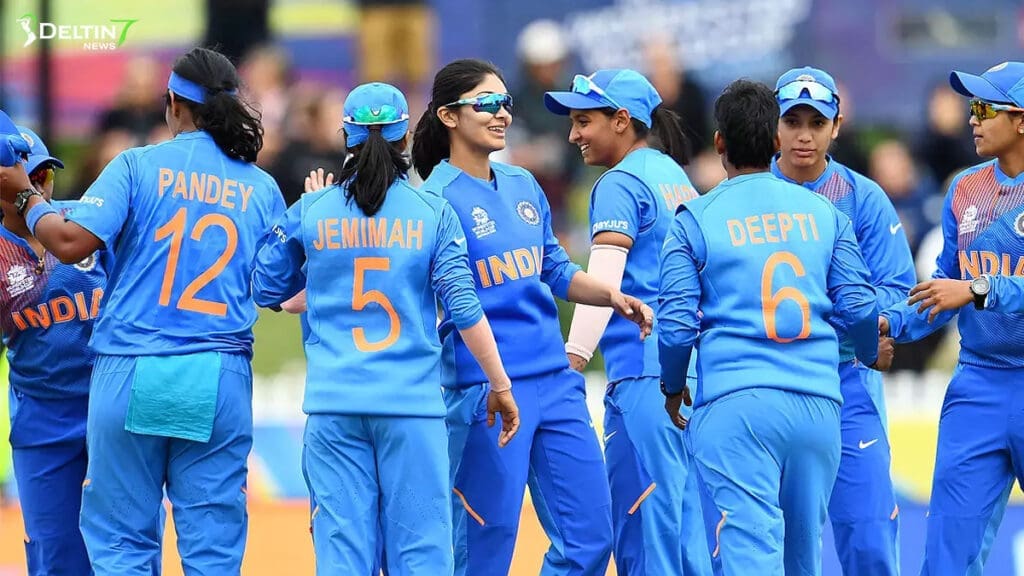 The Asian Games 2023 will be a competitive challenge for India's women's cricket team
The Indian women's cricket team, captained by Harmanpreet Kaur and featuring star player Smriti Mandhana, has proven its strength on the international scene and has been a strong force in Asian cricket. However, they are fully aware that the gap between them and their closest Asian opponents is decreasing, particularly in the T20 format, as they get ready for the cricket competition at the Asian Games in Hangzhou, China. Mithali Raj, a former captain of India, has taken note of the advancement of nations like Sri Lanka and Pakistan, which have beaten formidable opponents like England, New Zealand, and South Africa. India needs to be ready for tough competition despite being the favorite at the Asian Games.
Competent Asian Opponents
One of women's cricket's most recognizable personalities, Mithali Raj, admits that India's Asian opponents are advancing quickly. Their confidence and competitiveness have increased as a result of teams like Sri Lanka and Pakistan's remarkable triumphs over top cricketing nations. Bangladesh has recently demonstrated its mettle against India as well. India continues to be the favourites to win the gold medal in the Asian Games, but they shouldn't undervalue the threat offered by these developing cricketing nations.
Potential Semifinal Matchup Between Bangladesh and India
India and Bangladesh could face off in the semifinals of the 2018 Asian Games. Recent bilateral matches between the two sides have shown how difficult an opponent Bangladesh can be. The Bangladeshi team is a strong foe due to their passion of competition and skill. India must be well-prepared for this battle because it's possible that they'll have to play Bangladesh in the knockout round if they want to win the gold medal.
Sri Lanka and Pakistan are Both Strong Contenders
Pakistan and Sri Lanka are anticipated to have a competitive semifinal matchup. Under Nida Dar's leadership, Pakistan has advanced significantly, defeating T20 World Cup champions South Africa in a home series. Sri Lanka, under the direction of Chamari Athapaththu, has evolved from a one-player squad to a collective force, winning matches against England and other formidable opponents. Both clubs have the potential to pull off upsets, so they should not be taken lightly.
Young and Talented Team of India
India has a young and talented team with an average age of 23.7, despite the difficulties. Promising athletes like Titas Sadhu, Richa Ghosh, and Shafali Verma, who were a part of the U19 World Cup winning team, are on the team. Emerging talents include people like Kanika Ahuja and Minnu Mani. Jemimah Rodrigues is anticipated to play a crucial part due to her experience. India has a roster that is well-rounded because to this mix of youth and experience.
The Value of a Consistent Coaching Setup
The Indian team's lack of an experienced head coach is one area of worry. Although Hrishikesh Kanitkar has assumed interim leadership, it can be problematic to lack a reliable backroom team. The captain and coach can have a long-term vision for the squad and make plans accordingly with the help of a steady coaching structure. This vision may be disturbed by frequent changes, which could affect the team's performance. With the T20 World Cup approaching, having a strategy and planning in place is essential.
Need to Be Match Ready
Another issue is India's recent inactivity in competitive play. India has had little match practice whereas their rivals have actively participated in series and tournaments. Achieving peak performance requires being match-ready. The team must devise plans, gain momentum, and adapt to changing circumstances.
A Chance at a Major Award
Despite improving play in recent years, India's women's cricket side has failed to win a significant senior trophy or medal. Even while the Asian Games may not be as important as the World Cup, winning a gold medal would still be a noteworthy accomplishment and give the team more self-confidence. Being the favorite is one thing, but earning a medal necessitates continual effort and advancement, underlines Mithali Raj. The squad must play to its full potential, uphold lofty ideals, and pursue excellence in every game.
India's squad: Harmanpreet Kaur (Captain), Smriti Mandhana (VC), Richa Ghosh (wk), Richa Ghosh (wk), Uma Chetry (wk), Jemimah Rodrigues, Shafali Verma, Rajeshwari Gayakwad, Deepti Sharma, Amanjot Kaur, Devika Vaidya, Titas Sadhu, Minnu Mani, Kanika Ahuja, Anusha Bareddy, Pooja Vastrakar.
Conclusion
India's women's cricket team is unquestionably the favorite to win the gold medal as they get ready to play in the Asian Games' cricket competition. But they must continue to be alert and conscious of the growing opposition from groups like Bangladesh, Pakistan, and Sri Lanka. With a mix of experience, the young, talented team has the potential to succeed. To win that coveted gold medal, they will need a reliable coaching setup, match readiness, and an unwavering commitment to excellence. In addition to demonstrating their talent, success at the Asian Games will serve as a springboard for further success on the international scene.