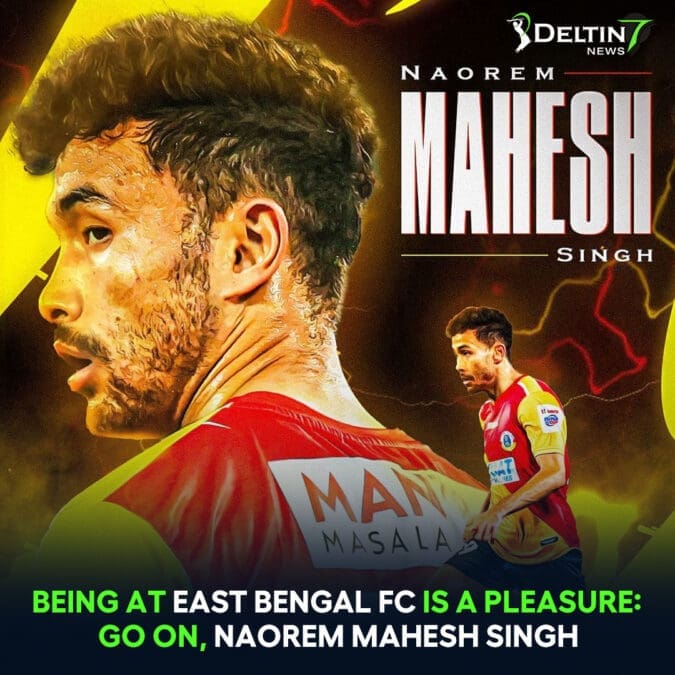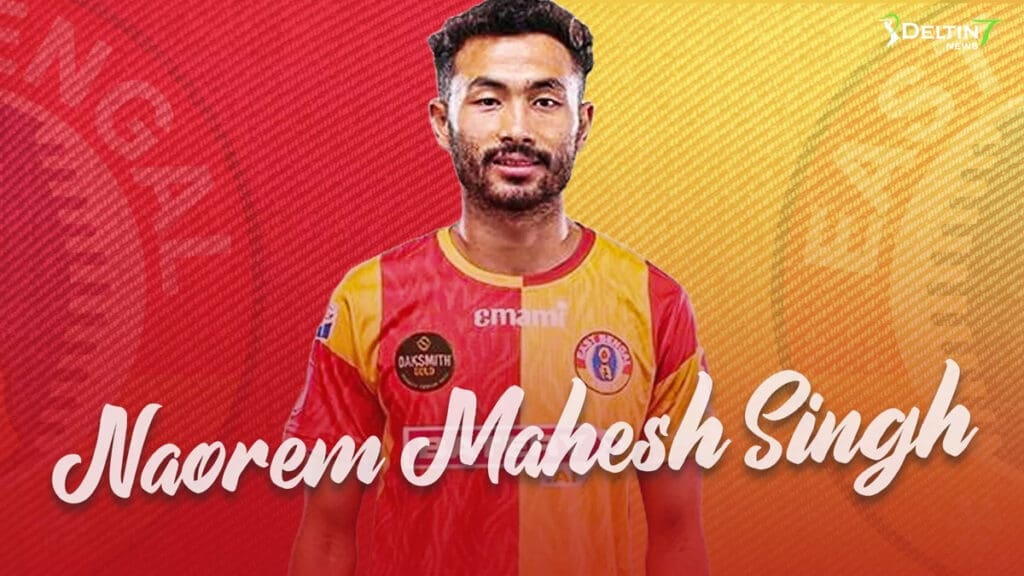 Being at East Bengal FC is a Pleasure: Go On, Naorem Mahesh Singh
Naorem Mahesh Singh, the electrifying winger for East Bengal FC, has been setting the Indian football scene on fire with his remarkable performances. As his team prepares to face FC Goa in the inaugural match of Indian Super League (ISL) Matchweek 4 at the Kalinga Stadium in Bhubaneswar, all eyes are on this 24-year-old sensation. Singh's outstanding form and dedication have not only made him a standout performer for his club but have also earned him a place in the national team.
A Season to Remember
The 2022–23 ISL season was a turning point in Mahesh Singh's career. His electrifying displays on the field have made him a pivotal figure for East Bengal FC. He was instrumental in creating nine goal-scoring opportunities in the previous ISL season, underlining his role as a playmaker for his team. Furthermore, he emerged as the top goal scorer for East Bengal FC during the Super Cup 2023, solidifying his reputation as a versatile and prolific attacker.
Singh's performances didn't go unnoticed, and it's no surprise that he received a call-up to represent the national team. This recognition is a testament to his exceptional talent and his dedication to honing his skills on the football pitch.
Commitment to East Bengal FC
Notably, Mahesh Singh recently extended his commitment to East Bengal FC for the next three seasons. This extension demonstrates his loyalty to the club and his determination to continue contributing to its success. The weight of representing a historic and prestigious club like East Bengal FC is not lost on him. He considers it a privilege to don the iconic Red and Gold jersey and cherishes the opportunity to play a significant role in the club's journey.
A day before the crucial match against FC Goa, Singh sat down with head coach Carles Cuadrat to discuss the details of his new contract. In a pre-match press conference, he expressed his sentiments about the club, saying, "Yeah, it's obviously a privilege to be here. East Bengal is providing me with opportunities, and that's why I'm part of the national team as well. I believe I'll make significant improvements under the guidance of the coach and the entire management, including the coaching staff. They provide a lot of valuable details, and I'm confident I'll improve a lot from here. There's no pressure, only pleasure. It's a pleasure to be here, not pressure."
This statement reflects the young winger's gratitude and enthusiasm for the environment that East Bengal FC has provided him. His partnership with the coaching staff and management is clearly one based on trust and mutual respect. The belief in his potential and the desire for his continued development shine through in his words.
Exceptional Talent and High Expectations
Mahesh Singh's rise in Indian football is no accident. His eye-catching performance, exceptional talent, sharp dribbling skills, and keen vision make him indispensable for both club and country. In a very short period, the Manipur-born winger has earned a reputation as one of the most exciting talents in Indian football. With that reputation comes high expectations, and he is seen as a player who can not only perform consistently at the highest level but also elevate the game in India.
His versatility as an attacker is a significant asset for his team. He is equally comfortable setting up goals for his teammates as he is finding the back of the net himself. Whether it's through a well-timed assist or a brilliant solo effort, Singh has a knack for turning matches in his team's favor. His ability to read the game and create goal-scoring opportunities has made him a key component of East Bengal FC's attacking strategy.
Focusing on the Game Ahead
As the match against FC Goa draws near, Mahesh Singh maintains his focus on the task at hand. FC Goa is known for its strong performances in both attack and defense, making them a formidable opponent. Singh acknowledged this in a pre-match statement, saying, "Yeah, they play really well, even in the Durand Cup. Everyone knows they excel in both attacking and defensive aspects of the game. They have some experienced players, such as Odei (Onaindia) and Sandesh Paaji (Jhingan). Regarding the team, they are truly impressive."
Facing a team like FC Goa is a challenge, but it's a challenge that excites Singh. He understands the level of competition in the ISL and sees it as an opportunity to test his skills against the best in the league.
Learning from Defeat
Singh recently showcased his ability on the international stage when he scored a spectacular goal against Malaysia in the Merdeka Cup. Despite India's unfortunate 4-2 defeat, he stood out as the standout performer on the pitch. When asked about the defeat and India's playing style, he shared his perspective.
"For me, regarding the playing style we love and all, I don't have any problems. We have plans; we are executing them, and I'm really happy with that. I'm trying to improve on that aspect only. As for the referees in Kuala Lumpur, it's quite normal here. They can make mistakes, and the only issue here is that we conceded the goal due to our own mistakes. We defeated ourselves.
"We were defeated because we gave them the chance. In the case of the third goal, I made a pass, and they got the ball, and they scored like that. That was the only mistake we made. Apart from that, we created a few chances, and on some other days, we might have scored that goal. But on that day, it wasn't our day," he explained.
Singh's ability to reflect on defeat and identify areas for improvement is a testament to his commitment to continuous growth as a footballer. He knows that setbacks are part of the game, but his determination to learn from them and come back stronger is what sets him apart.
The Rescheduled Derby
Looking ahead, Singh remains focused on the immediate challenge – the match against FC Goa. He is ready to give his all to secure a victory for East Bengal FC. When asked about the rescheduled derby match, he calmly responded, "No, it's not a problem; it's quite normal. We'll be playing on a different day. We're always ready. We're prepared for any time."
This attitude exemplifies Mahesh Singh's commitment to his team and his readiness to adapt to any situation. Whether it's a rescheduled match or a high-stakes encounter, he approaches every game with the same determination and dedication.
Conclusion
Naorem Mahesh Singh's journey in Indian football is one of promise, potential, and unwavering dedication. He has quickly become a pivotal figure for East Bengal FC, and his performances have earned him a well-deserved place in the national team. His recent contract extension with East Bengal FC is a testament to his commitment to the club and his belief in the guidance and support he receives from the coaching staff and management.
As he continues to dazzle fans with his exceptional skills, sharp vision, and goal-scoring ability, the expectations for him continue to rise. Singh's journey is a source of inspiration for young footballers in India, a reminder that hard work, talent, and dedication can lead to remarkable achievements on the football pitch. In the upcoming match against FC Goa and beyond, Mahesh Singh's presence on the field will undoubtedly be a spectacle, and fans across India will be eagerly watching as he strives to make his mark in Indian football history.