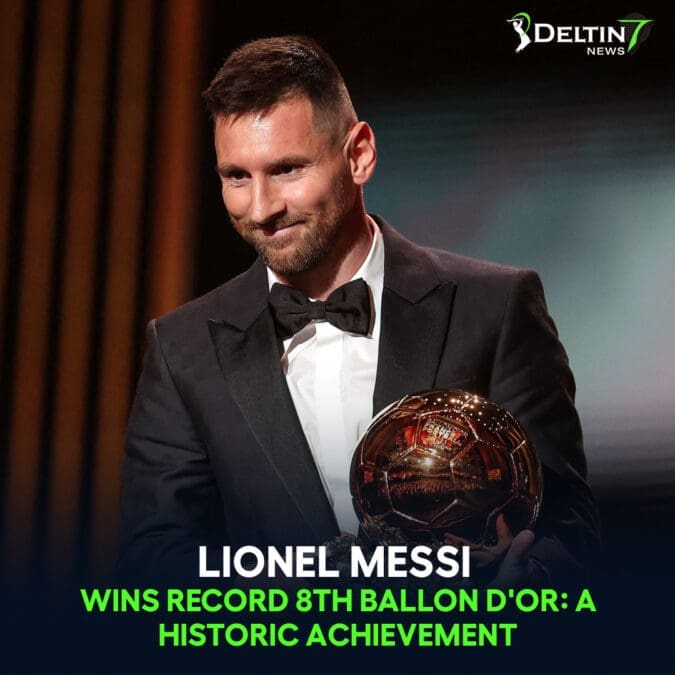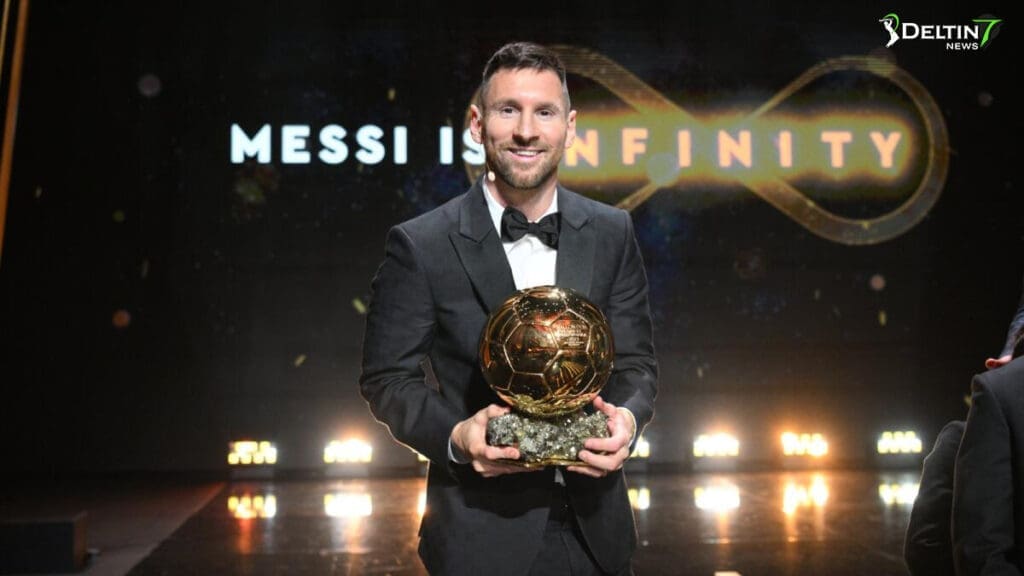 Lionel Messi Wins Record 8th Ballon d'Or
In a historic moment for football, Lionel Messi, the Argentine superstar, has secured his record-extending eighth Ballon d'Or award. This prestigious recognition comes after Messi led his nation to victory in the 2022 World Cup held in Qatar. The award ceremony took place in Paris, where Messi triumphed over his competitors, Erling Haaland and Kylian Mbappe. While Messi's own journey was exceptional, he took a moment to acknowledge the talent of Haaland and Mbappe, predicting that they too will claim the Ballon d'Or in the future. Let's delve deeper into this remarkable achievement and the extraordinary performances of these football icons.
Messi's Unprecedented Achievement
Lionel Messi's eighth Ballon d'Or win is a testament to his unparalleled talent and contribution to the sport. With this victory, he has surpassed all previous recipients and solidified his status as one of the greatest football players of all time. This recognition is even more remarkable considering Messi's exceptional performance in the 2022 World Cup, where he played a pivotal role in Argentina's success.
Messi's Message to Haaland and Mbappe
During his acceptance speech, Messi graciously acknowledged the talents of Erling Haaland and Kylian Mbappe. He expressed his belief that these young stars will undoubtedly claim the Ballon d'Or in the future. Messi applauded Haaland's exceptional achievements, including his triumph in the Premier League and Champions League, where he emerged as the top scorer. He also commended Mbappe's remarkable season, during which he scored an impressive 55 goals for club and country, secured the World Cup Golden Boot, and lifted the Ligue 1 title with Paris Saint-Germain.
Haaland's Extraordinary Season
Erling Haaland's performance during the 2022/23 season was nothing short of extraordinary. The Norwegian striker netted an astounding 52 goals for Manchester City, helping the team secure a historic treble. Haaland emerged as the top scorer in both the Premier League and the Champions League, showcasing his exceptional skill and scoring prowess. His contributions played a significant role in Manchester City's triumphs, making him a strong contender for the Ballon d'Or.
Mbappe's Stellar Campaign
Kylian Mbappe, another exceptional talent, had a stellar campaign in the 2022/23 season. The French forward found the back of the net 55 times for both his club and country, demonstrating his exceptional goal-scoring abilities. Mbappe's achievements included winning the World Cup Golden Boot and securing the Ligue 1 title with Paris Saint-Germain. Although he finished third in the Ballon d'Or race, his remarkable performances showcased his immense potential for future success.
The Bigger Picture
Looking beyond Messi's record-breaking win, it is essential to appreciate the outstanding performances of Haaland and Mbappe throughout the season. Haaland's 52 goals and Mbappe's 55 goals highlight their unwavering commitment to excellence and their undeniable impact on their respective teams. These rising stars are expected to continue dominating the football world for years to come, making them strong contenders for future Ballon d'Or awards.
Celebrating Messi's Achievements
While Haaland and Mbappe may be the rising stars, Lionel Messi's longevity and consistency in the sport are unparalleled. Over the course of his career, Messi has won numerous accolades, shattered records, and captivated millions of fans worldwide. His eighth Ballon d'Or win is a reflection of his exceptional skill, dedication, and impact on the game. Messi's influence extends far beyond the pitch, inspiring generations of football enthusiasts and setting a standard of excellence for future players.
The Impact of Messi's Move to PSG
In his final season with Paris Saint-Germain, Messi's performances were instrumental in the team's success. PSG secured their 11th French league title, further adding to Messi's trophy cabinet. Although the team faced disappointment in the Champions League, exiting in the round of 16, Messi's contributions were undeniable. His move to PSG marked a new chapter in his illustrious career and provided fans with a glimpse of his continued brilliance.
Messi's Next Chapter
Following his departure from PSG, Messi embarked on a new journey with Inter Miami in the United States. Despite the change in scenery, Messi wasted no time in making an impact. He led Inter Miami to victory in the U.S. Leagues Cup, securing his first silverware in American football. As Messi enjoys a well-deserved break with his family, fans eagerly anticipate his future performances and the legacy he will leave in the MLS.
The Ballon d'Or Power Rankings
The Ballon d'Or award is highly anticipated each year, as it recognizes the best individual talents in the world of football. The power rankings leading up to the announcement of the winner generate intense speculation and excitement among fans and pundits alike. The 2023 Ballon d'Or power rankings reflected the exceptional performances of Messi, Haaland, and Mbappe, setting the stage for a thrilling competition and ultimately resulting in Messi's triumph.
Women's Ballon d'Or: A Celebration of Excellence
In addition to the men's Ballon d'Or, the prestigious award also recognizes the outstanding achievements of female footballers. Aitana Bonmati, a remarkable talent from Spain, claimed the women's Ballon d'Or for her remarkable contributions. Leading Spain to victory in the Women's World Cup, Bonmati showcased her exceptional skills and played a crucial role in Barcelona's success in the Women's Champions League and Spanish league. Her achievements further highlight the growing prominence and recognition of women's football on the global stage.
Conclusion
Lionel Messi's record eighth Ballon d'Or win is a testament to his exceptional talent, longevity, and impact on the world of football. While congratulating Messi on his historic achievement, it is equally important to recognize the outstanding performances of Erling Haaland and Kylian Mbappe, who are poised to claim the prestigious award in the future. As football enthusiasts, we are privileged to witness the brilliance of these remarkable players who continue to captivate and inspire us with their skill, dedication, and love for the game.