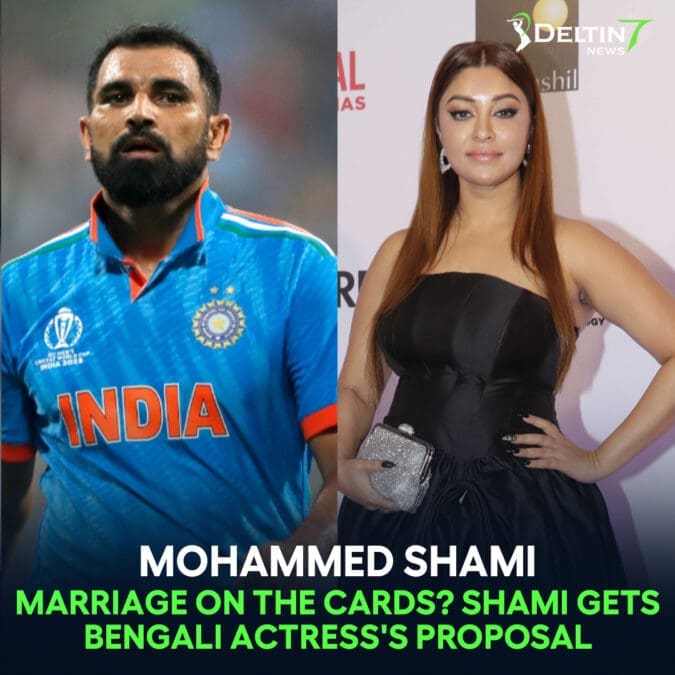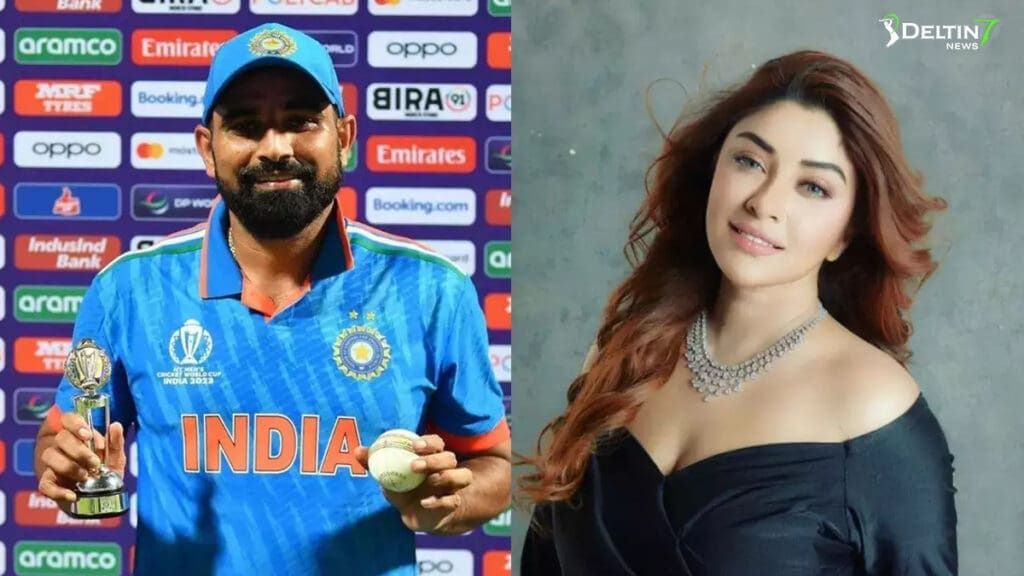 Mohammed Shami marriage on the cards?
In the midst of his exceptional performance on the cricket field, Indian fast bowler Mohammed Shami has recently received a surprising marriage proposal from Bollywood actress-turned-politician Payal Ghosh. This unexpected development has caught the attention of fans and media alike, sparking speculation about the cricketer's personal life. Shami's outstanding performance in the ongoing ICC Men's Cricket World Cup 2023 has made him a key player for the Indian team, and his success has garnered him a significant fan following. However, this proposal from Payal Ghosh has added a new twist to Shami's journey. Let's delve deeper into the details of this intriguing story.
Shami's Phenomenal Performance in the World Cup
Mohammed Shami's remarkable performance in the ICC Men's Cricket World Cup 2023 has been nothing short of extraordinary. With just four matches under his belt, Shami has emerged as India's leading wicket-taker, having taken an impressive 16 wickets. His consistent and impactful bowling has played a crucial role in India's success in the tournament. Shami's ability to pick up wickets at crucial moments has earned him accolades and admiration from fans and experts alike.
Payal Ghosh's Marriage Proposal
In a surprising turn of events, actress-turned-politician Payal Ghosh took to social media to express her desire to marry Mohammed Shami. Ghosh, impressed by Shami's bowling prowess, playfully commented on his English skills, stating, "Shami tum apna English sudharlo, I'm ready to marry you." This proposal quickly went viral, attracting widespread attention and generating curiosity about the actress's intentions. While Shami has yet to respond to the proposal, fans and media are buzzing with anticipation.
The Rise of Payal Ghosh
To better understand the background of Payal Ghosh, let's take a closer look at her journey. Born in 1992 in Kolkata, Ghosh completed her education at St. Paul's Mission School before pursuing a degree in Political Science from Scottish Church College. Her passion for acting led her to Mumbai, where she had the opportunity to work in various films such as "Prayanam," "Varshadhaare," "Oosaravelli," "Mr. Rascal," and "Patel ki Punjabi Shaadi." Ghosh's dedication and talent helped her make a mark in the entertainment industry.
Transition to Politics
In October 2020, Payal Ghosh made a significant career shift by entering the realm of politics. She joined the political party led by Ramdas Athawale, a prominent figure in Indian politics. Ghosh's association with Athawale's party led to her appointment as the vice president of the women's wing. This transition showcased Ghosh's commitment to making a difference in society beyond the realm of entertainment.
Shami's Personal Life
Prior to the proposal from Payal Ghosh, Mohammed Shami's personal life had already been in the spotlight due to his previous marriage. Shami tied the knot with Hasin Jahan in 2014, and the couple welcomed a daughter in 2015. Unfortunately, their marriage encountered significant turmoil when Jahan filed several serious allegations against Shami. Accusations of adultery, marital rape, match-fixing, and domestic violence strained their relationship, and the charges are yet to be proven. The couple eventually separated, and Jahan retained custody of their child.
The Impact of Social Media
In today's digital age, social media platforms have become powerful tools for individuals to express their opinions, share their lives, and even make unconventional proposals. Payal Ghosh's marriage proposal to Mohammed Shami is a prime example of the influence social media can have on personal narratives. Within moments of her tweet, it spread like wildfire, capturing the attention of fans, media outlets, and cricket enthusiasts across the country. The viral nature of this proposal highlights the interconnectedness of sports, entertainment, and social media in the modern world.
Reactions from Fans and Followers
As Payal Ghosh's proposal gained traction, fans and followers of Mohammed Shami took to social media to express their thoughts on the matter. Hilarious and witty comments flooded the comment sections, with fans showcasing their support for Shami and their humorous take on the situation. Some fans playfully teased Ghosh about her English comment, while others emphasized the importance of Shami's cricketing abilities over language skills. The online community's engagement with this proposal showcases the immense popularity of Shami and the impact he has made on his fans.
Shami's Silent Response
Despite the widespread attention and speculation surrounding Payal Ghosh's marriage proposal, Mohammed Shami has remained silent on the matter. Shami's decision to not publicly address the proposal has left fans and media outlets intrigued, sparking further curiosity about his thoughts and intentions. As the Indian pacer continues to focus on his cricketing performance, it remains to be seen if he will eventually respond to Ghosh's proposal or maintain his silence.
The Intersection of Sports and Entertainment
The marriage proposal from Payal Ghosh to Mohammed Shami underscores the intermingling of sports and entertainment in Indian culture. The fascination with celebrity athletes and their personal lives is a testament to the country's love for both cricket and Bollywood. This crossover often leads to unexpected connections and narratives, captivating the public's attention and generating headlines. Shami's journey from a talented cricketer to the recipient of a marriage proposal from a Bollywood actress exemplifies this unique intersection.
Conclusion
Mohammed Shami's outstanding performance in the ICC Men's Cricket World Cup 2023 has thrust him into the limelight both on and off the field. Actress-turned-politician Payal Ghosh's marriage proposal has added an intriguing twist to Shami's journey, capturing the attention of fans and media alike. As the proposal continues to make waves, fans eagerly await Shami's response, wondering if he will take this unexpected opportunity for a second marriage. The convergence of sports, entertainment, and social media in this narrative highlights the interconnectedness of various facets of Indian culture. Regardless of the outcome, Shami's exceptional cricketing skills and the widespread admiration he has garnered will undoubtedly continue to make him a prominent figure in Indian cricket.