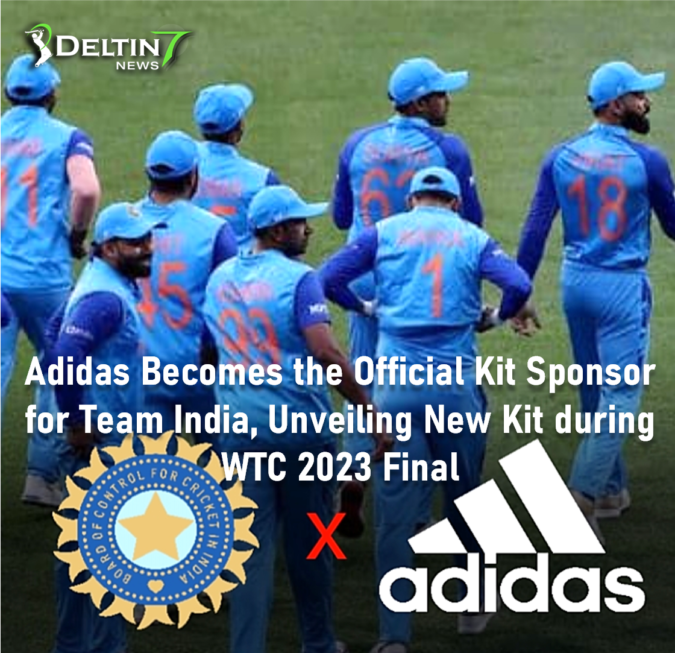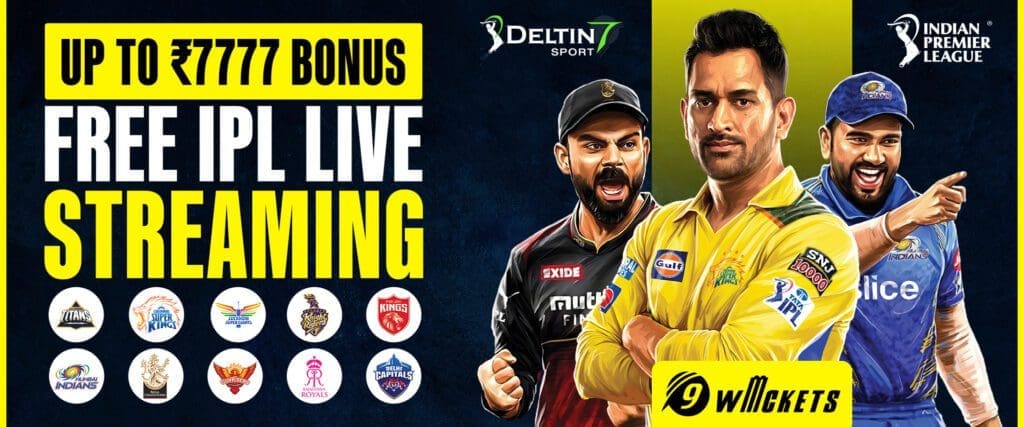 Adidas Sponsors for Team India, Unveiling New Kit during WTC 2023 Final
Adidas, the renowned global sportswear brand, has announced a groundbreaking partnership with the Board of Control for Cricket in India (BCCI) as the official kit sponsor. This long-term contract, extending until March 2028, grants adidas exclusive rights to design and manufacture jerseys, kits, and other merchandise for India's Men's, Women's, and U-19 cricket teams across all formats of the game.
The partnership will witness adidas as the sole supplier of match, training, and travel wear for the BCCI, including the men's, women's, and youth teams. Notably, Team India will don the iconic three stripes for the first time, revealing their new kit during the World Test Championship Finals in June 2023.
Cricket holds an unrivaled popularity in India and continues to experience remarkable growth worldwide, characterized by packed stadiums, intensified elite competitions, and grassroots expansion. Indian cricket has undergone significant evolution, boasting a world-class youth system that consistently produces exceptional athletes, a prominent domestic league, and a cricketing identity revered globally.
BCCI and Adidas join hands
The collaboration between the BCCI and adidas aims to propel the sport both on and off the field, with adidas infusing its innovative designs and expertise into Indian cricket. With a rich history of equipping some of the world's top teams with cutting-edge footwear and apparel, adidas is committed to providing the best for athletes. The partnership will not only drive the performance and future success of Indian cricket but also inspire the next generation of cricketers and foster the game's growth at all levels.
Jay Shah Expressed his Joy on this occasion:
Expressing his excitement about the partnership, Jay Shah, Honorary Secretary of the BCCI, stated, "We are committed to helping grow the game of cricket and could not be more excited to partner with one of the world's leading sportswear brands, adidas, in this journey. With its rich historical legacy in sports, world-class products, and strong global reach, adidas will play an important role in driving the performance and future success of different categories of Indian cricket."
Adidas CEO Bjørn Gulden also expressed his delight, saying, "We are proud to partner with BCCI and Team India, the most iconic team in India. Cricket is the most important sport in India, and it is very important for us to be visible and invest in it. We could not have found a better partner than BCCI. I believe India to be the fastest-growing sports market for the next decades. We are very committed to supporting our team to become the best sports brand in India."
Neelendra Singh, General Manager of adidas India, added, "We are beyond excited for this historic moment at adidas, not just in India but also globally. We are proud to see the three stripes on the Indian cricket team. This is our moment to present cricket to the world with high-quality performance products for our athletes. We look forward to creating moments with our consumers through the most celebrated sport in India. adidas truly believes in the potential of cricket in India, and through this partnership with BCCI, we will accelerate growth."
History of Adidas in Sports: Adidas Sponsors for Team India, Unveiling New Kit during WTC 2023 Final
Adidas, with its illustrious history in sport through enduring and innovative agreements with renowned teams such as the World Champions AFA (Argentina Football Association), the All Blacks, Major League Soccer, and numerous sports teams worldwide, will further enhance its presence in the region and solidify its commitment to fostering sports in India through the new partnership with the BCCI.
In addition to providing kit for the Men's and Women's Senior National Cricket Team, adidas will also supply kits to the India "A" Men's and Women's National Team, India "B" Men's and Women's National Team, India U-19 Men's and Women's National Team, as well as their coaches and staff.
This historic collaboration between adidas and the BCCI marks a significant milestone in Indian cricket, elevating the game's aesthetics and performance with adidas' cutting-edge designs and unwavering commitment to excellence.
As the Indian cricket team takes the field in their new kit during the World Test Championship Finals, fans and players alike eagerly anticipate the beginning of a new era in Indian cricket, backed by the global sportswear giant, adidas.