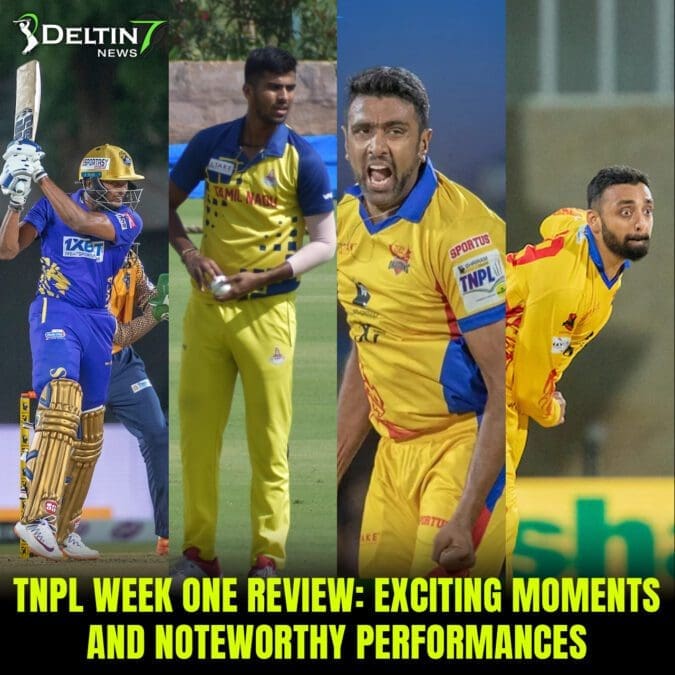 The first week of TNPL 2023 witnessed thrilling moments and notable performances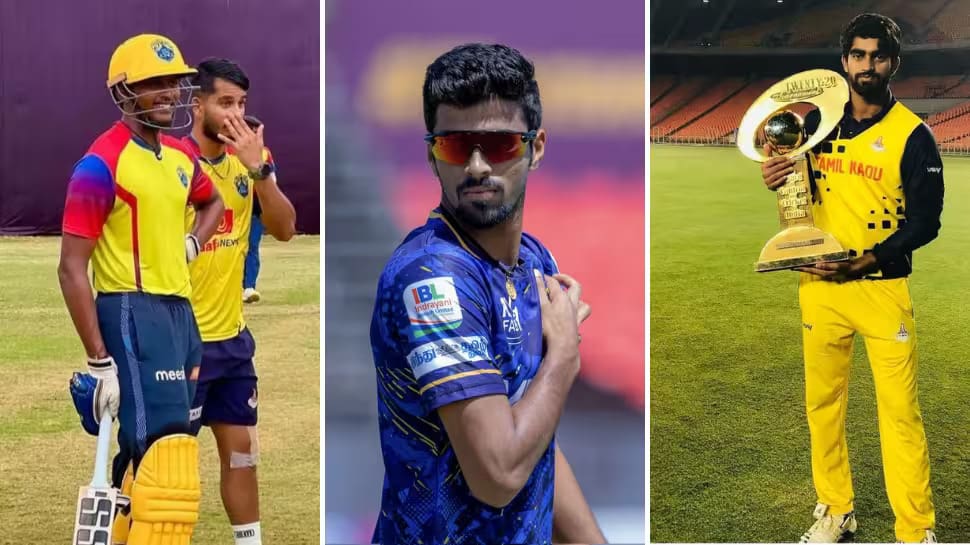 The Tamil Nadu Premier League (TNPL 2023) kicked off its seventh season with a bang, offering fans a week filled with thrilling action. This season introduced new features, including the Decision Review System (DRS) and the Impact Player rule, adding an extra layer of excitement to the matches. Let's take a closer look at the major highlights from the opening week of TNPL.
The Sai Sudharsan Show: Expensive and Explosive
Sai Sudharsan, the most expensive player in the TNPL with a contract worth INR 21.6 lakh, proved his worth right from the start. Playing for defending champions Lyca Kovai Kings, Sudharsan showcased his skills with remarkable consistency, scoring 86 and 90 in his first two matches. Notably, his TNPL contract surpassed his IPL deal, making him a player to watch out for.
In a match against Tiruppur, Sudharsan took on G Periyaswamy, a talented bowler from Salem, and hit him for three consecutive sixes in the final over, including an impressive helicopter shot. This display of power and precision left spectators in awe of Sudharsan's abilities.
Ashwin and Washington Return: Captains in Action
R Ashwin, who missed the World Test Championship final, made a grand return to the field by leading the Dindigul Dragons. His comeback created quite a buzz, especially when he made an unsuccessful review during a match. Despite this minor setback, Ashwin proved his mettle with both bat and ball, taking important wickets and contributing significantly to Dindigul's success in the first week.
Washington Sundar, another prominent player who recently recovered from a hamstring injury, had a more subdued return. Playing for Madurai, Sundar batted at No. 4 but struggled to find his rhythm, scoring only 19 and 12 in his two innings. Additionally, his bowling performance was rusty, as he was punished by Dindigul's B Indrajith, who hit him for multiple boundaries in a single over.
Varun Chakravarthy's Impact: A Deadly Duo
Varun Chakravarthy's reunion with R Ashwin at the Dindigul Dragons proved to be a winning combination. In the previous IPL season, Ashwin's Kings XI Punjab had acquired Varun's services, recognizing his talent as a mystery spinner. This season, Varun showcased a new dimension to his bowling, utilizing his leg break with great effectiveness.
With impressive figures of 3 for 21 in one match and 2 for 23 in another, Varun was on the verge of achieving a hat-trick in both games. His contributions played a crucial role in Dindigul's success during the opening week, solidifying his reputation as a key player in the team's lineup.
Emerging Star: G Ajitesh's Explosive Knock
G Ajitesh, a young talent from Nellai, made a significant impact with his match-winning century. Having impressed in his debut TNPL season in 2022, Ajitesh caught the attention of scouts with his explosive batting style. His recent knock of 112 off just 60 balls showcased his power-hitting abilities, as he smashed eight sixes and seven fours. This incredible innings helped Nellai chase down a challenging total of 182 in a thrilling last-ball finish.
Ajitesh's performance has not only raised eyebrows in the TNPL but also attracted the interest of IPL scouts. Despite going unsold in the previous auction, his recent exploits might lead to a change of fortune, potentially earning him a spot in the IPL in the future. Mentored  by AG Guruswamy, who also coaches KKR's N Jagadeesan, Ajitesh has honed his skills and established himself as a promising player to watch out for.
TNPL's International Flavors: Hong Kong, Punjab, and Lucknow
The TNPL (2023)has seen the inclusion of players with international exposure, adding diverse flavors to the league. Jhatavedh Subramanyan, a former Hong Kong wristspinner, joined Lyca Kovai Kings for this season. With his experience in the World Cricket League Division 2 and an IPL stint with Sunrisers Hyderabad, Jhatavedh brings valuable expertise to his team's spin attack.
Punjab Kings' Shivam Singh, who recently relocated to Chennai, also joined the TNPL, providing a new dimension to Dindigul's lineup. His explosive batting abilities were on display in the opening game, where he scored 46 runs off just 30 balls, impressing both his team management and fans.
Swapnil Singh, who had previously played for the Lucknow Super Giants in the IPL, now finds himself representing the Madurai Panthers in the TNPL. Though he is yet to make a significant impact with the ball, his experience and skill set make him a vital part of Madurai's spin attack, alongside Washington Sundar, M Ashwin, and mystery spinner B Surya.