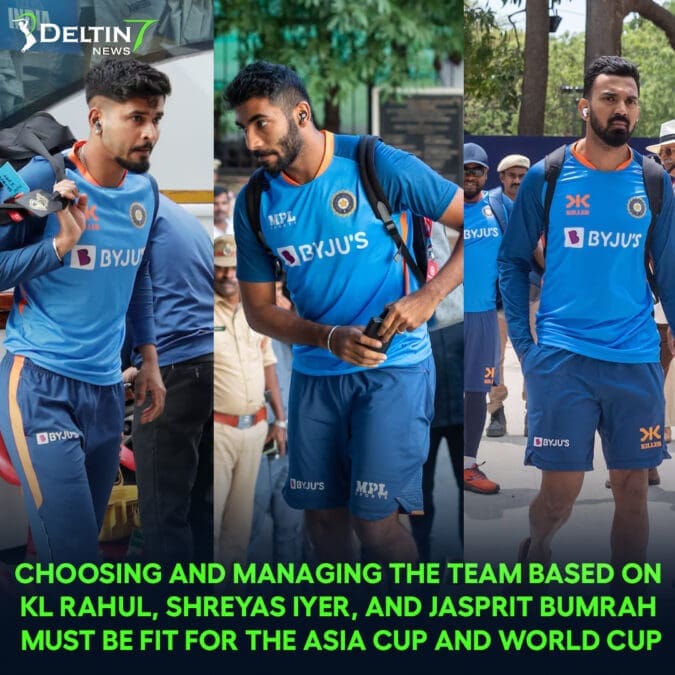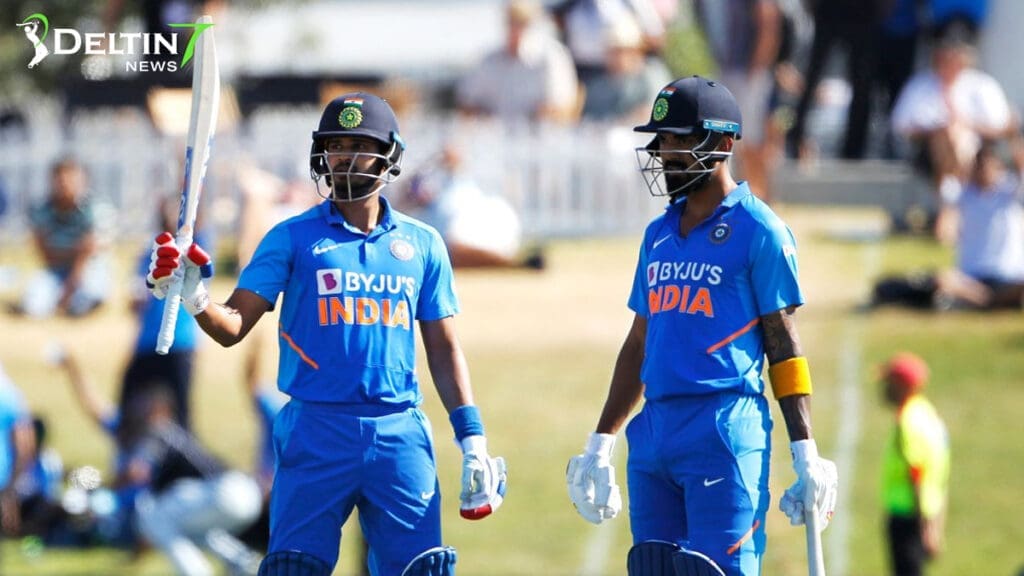 Fit for the Asia Cup and World Cup: KL Rahul, Shreyas Iyer, and Jasprit Bumrah as per managment team
Including players who have been out for a while due to injury can have its drawbacks, especially because the hosts will be traveling 8,400 miles across nine cities for the World Cup.
There are a few well-known quotes on "hope" in the classic film The Shawshank Redemption. Hope is a hazardous thing, Red (Morgan Freeman) says in one of their chats. A man can become insane from hope. Tim Robbins' character Andy Dufresne responds, "Hope is a good thing, maybe the best of things, and no good thing ever dies."
A similar pattern can be seen in the selection of the Indian cricket team for the Asia Cup. KL Rahul, Shreyas Iyer, and Jasprit Bumrah, who are returning from extended injury layoffs, are three of their major players. Captain Rohit Sharma and top selector Ajit Agarkar "hope" that they will get started right away and perform at their peak at the World Cup at home.
Not to mention, Rohit Sharma's team will travel almost 8,400 kilometres in the forthcoming competition, racking up a lot of flight miles. In a period of 34 days, they will play their nine league games at nine different locations.
Shreyas-KL confusion
Be it Aravinda de Silva's match-winning century in the 1996 World Cup final, MS Dhoni's unbeaten 91 in the 2011 title match, or Yuvraj Singh's crucial 57 not out in the quarterfinals against Australia in that same event, batsmen who come in at Nos. 4 and 5 play a huge role, especially in sub-continent conditions.
Since the Test series against Australia in February–March, India's designated No. 4 Iyer, who underwent surgery for a recurrent back ailment, has not participated in any competitive cricket.
Rahul, a stalwart of the starting XI who is likely to wear the gloves as well, had surgery on his right thigh a few months ago and has been sidelined for the past three and a half months.
Sanju Samson has been chosen as a backup alternative for Rahul, who has caught yet another ailment, according to Agarkar, who revealed the Asia Cup squad during the press conference.
"Shreyas has been deemed fully healthy. KL Rahul has developed a pain. Sanju is traveling with us because it was not his original injury. He is on track to be ready, if not for the opening of the Asia Cup, then at least for the second or third game. They are two key players, and the fact that we aren't choosing the World Cup selection till September 5 offers us some time," Agarkar told reporters on Monday in New Delhi.
Will Rahul be in good enough shape to keep wicket even if he heals in time? Again, Agarkar expressed "hope."
Rahul obviously plays as a batter-wicketkeeper. The goal is to have him prepared for our opening match. Rahul's ache is a minor setback, but we are all optimistic that he will recover fully. He plays the keeper-batter position. Without a doubt, he is a crucial player.
The team's captain, Rohit, believes the No. 4 conundrum is over and is optimistic that Shreyas Iyer will claim the position in his eleven games (including two World Cup practice matches).
We have players who can bat at position No. 4. No. 4 is not relevant. It's about who can win the game for us starting with the top three, then 4, 5, 6, and so on.
"Guys have had difficulties and been under pressure, and that's a good thing. Unfortunately, we had injuries along the way, forcing us to experiment with different players and workload management to find the right mix. We let Axar (Patel) roam and freely try his hand as a left-hander. What we want to do is this. These players will have plenty of opportunities to claim the position as their own in the nine ODIs, two exhibition games, and other games we have coming up, the captain added.
Bumrah's return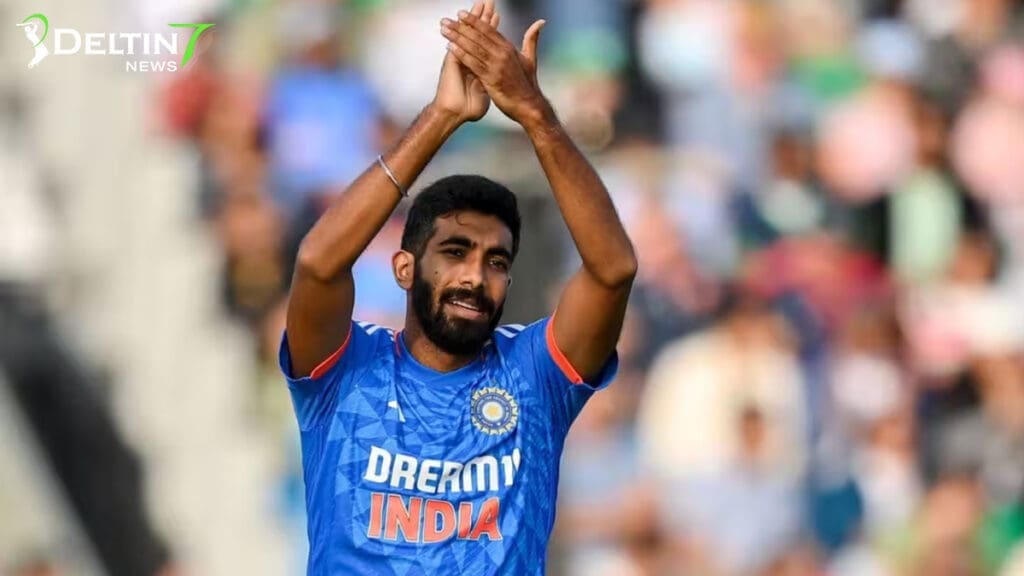 The Indian team management finds it gratifying to watch Bumrah bowl at full speed. He will serve as the skipper's most essential component, just like Zaheer Khan did for MS Dhoni in 2011. However, it won't be simple. Zaheer was at the top of his game, bowled under duress, and finished with the joint-most wickets in the competition. Will Bumrah, who recently returned to action after 327 days away, be able to match Zaheer's performance?
The only way I'll be satisfied is if everyone is listed as available and in shape on game day, according to Rohit.
High on hope once more
"Injuries are a natural aspect of playing sports. Not just in India, but all across the world, injuries are occurring. The best we can achieve is what we strive to do. When a player is injured, there isn't much you can do besides plan how to get the other guys to fill in for the injured player's duties.
"That's all you can do; just cross your fingers that the wounded players recover quickly. Now that they are back, let's hope they stick around for a while longer," he added. The captain stated that choices on player availability and fitness are made with input from the trainers and medical staff.
"I'm not an expert when it comes to workload management. The physiotherapists and trainers are consulted before making these choices. In what they do, they excel. We make decisions and rest or rotate as many players as necessary based on the reports we receive. Everything is based on the knowledge we gain from the trainers and physiotherapists.
Role by Ishan Kishan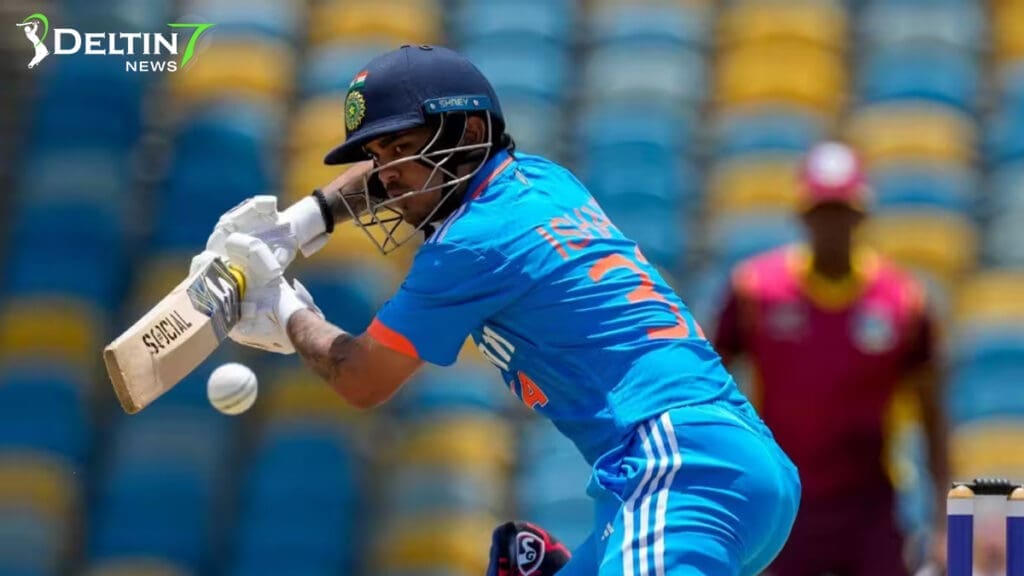 Ishan Kishan has nearly always played for India at the top of the order and has been selected in the squad as the third opener. If Rahul is unable to recover his fitness in time, how can India slot him in the middle order?
"Everyone in this team needs to be ready to bat anywhere," Rohit said. That is something we must remember because it is crucial for Team India in any format, not just this one. The direction that Cricket is going is different. Nobody should ever claim to be good at both these and that positions.
Guys ought to have access to any batting cage. Every person has heard that message over the past two, three, or four years, not just now. It didn't occur over night.
But before making such a decision, the players in question are given the benefit of the doubt.
"Not like we tell a batter a position before we go to sleep at night, then we change that position the next day. That isn't how things work. Wherever the team needs you to bat during the event, it is made quite obvious that this is where we want you to do so.
"You don't want to have a disadvantage or be limited to using a single player at a specific position. Of course, we want individuals to bat in specific spots, but we also want the top eight to be prepared, and everyone on the club has heard that message. We've instructed them to be adaptable.
World Cup choice
According to Agarkar, the selectors are almost finished choosing their final 15 players for the World Cup and are hoping that all of the injured players will be fully recovered and ready to travel.
Really, it is a no-brainer. We selected 18 men. Therefore, it will be near these guys. Several significant players are recovering from injuries. Let's hope everything works out for them. Thankfully, we still have some time. The deadline is September 5. Before choosing the team, we have a brief camp and a few games. Obviously, it will revolve around these men. The former Indian pacer claimed, "It is absolutely clear.