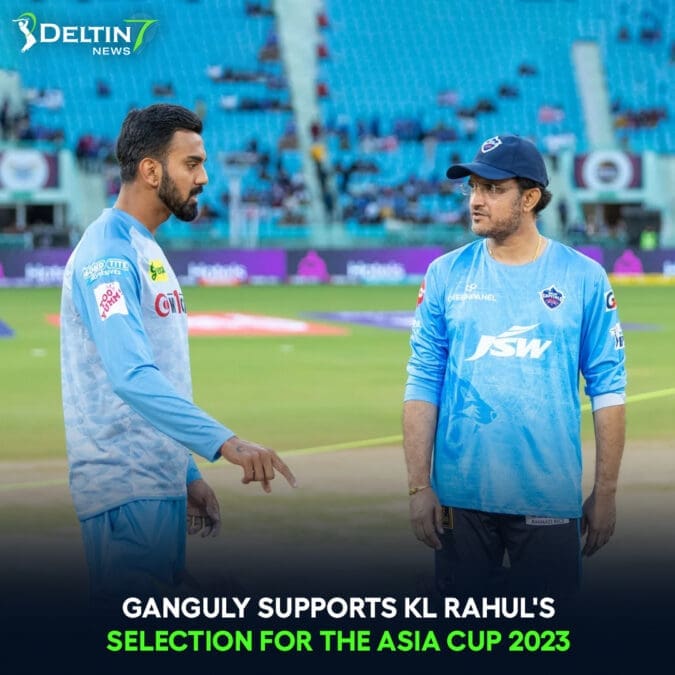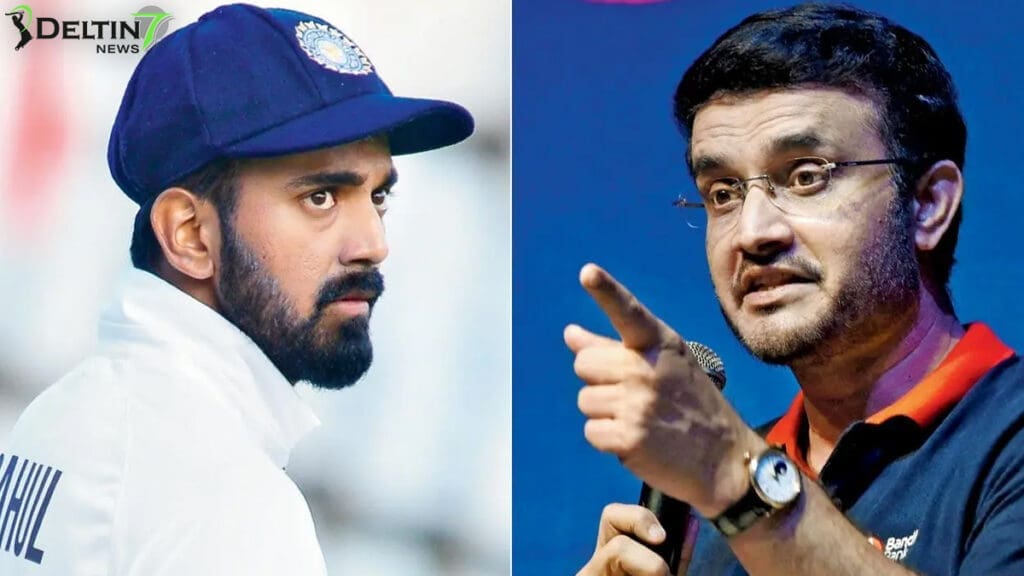 Ganguly supports KL Rahul's selection for the Asia Cup 2023
Few voices in the world of Indian cricket have the same impact as Sourav Ganguly's. Ganguly, a cricketing legend in his own right and a former president of the Board of Control for Cricket in India (BCCI), recently reflected on the complexities of team selection, strategic planning, and the objectives of the Indian cricket team. His viewpoint, which is based on a profound understanding of leadership and cricketing intricacies, provides important insights into how the team functions and the problems that are ahead.
As a cricket captain, Ganguly has left a lasting impression on history. His ability to inspire others helped a youthful Indian team reach the ICC World Cup final in 2003 and the ICC KnockOut Trophy final in 2000. While MS Dhoni's leadership saw the addition of key trophies to India's cricket cabinet, Ganguly's captaincy was distinguished by developing young talents who eventually became crucial match-winners for the Indian side. But despite these successes, since MS Dhoni's memorable six at the Wankhede Stadium in 2011, the elusive search for a 50-over World Cup win has persisted. Additionally, India's victory in the 2013 Champions Trophy is still their only ICC championship.
Ganguly adds that pursuing World Cup triumphs nonstop might not be a realistic goal. Ganguly agrees that every team experiences highs and lows, and that brief dips in performance are common as India prepares to host the ICC World Cup once more. Speaking at a gathering organized by Cycle Pure Agarbathi, Ganguly emphasizes the value of focused victory in certain competitions. He emphasizes the need for specific plans for every competition, including the World Cup, Asia Cup, and Australia home series. Despite the strength of India's team, Ganguly emphasizes the importance of exceptional World Cup performances.
Ganguly shifts his attention to Yuzvendra Chahal's exclusion from the Asia Cup team. He reveals the selection committee's thinking behind this choice. While Chahal may not have made the team, Ganguly guarantees that he still has a good chance of making the World Cup roster. Ganguly accepts the decision to choose Axar Patel for the Asia Cup over Chahal. He cites Patel's batting prowess as a contributing element in making this choice while acknowledging that Chahal's abilities may still be used as a backup in case of injury. A 17-person squad's flexibility enables tactical modifications as circumstances change.
As Ganguly turns to discuss KL Rahul's fitness, he provides good news. Rahul's inclusion in the Asia Cup roster is evidence of his progress despite a small injury worry. Rahul is now totally well and prepared to help the team, according to Ganguly. Rahul's dual function as a wicketkeeper and batsman gives the team depth and provides tactical options for various situations. India has carefully planned every detail, and power-hitting phenom Sanju Samson is traveling with the team as a reserve.
In the 17-man team, Ishan Kishan was chosen after careful consideration. Rohit Sharma and Shubman Gill's backup opener is Kishan, a left-handed wicketkeeper-batsman. This carefully thought-out plan typifies India's preparation for the Asia Cup, which begins on September 2 with a pivotal match against Pakistan. Ganguly's observations highlight a thorough strategy intended to maximize the team's potential and optimize the use of available resources.
Ganguly's insights shed light on the complex decisions made about team composition, strategic planning, and player management in the run-up to important competitions. His comments shed light on the elements that go into building a balanced and competitive squad. India's desire to win the ICC World Cup at home is supported by a combination of seasoned veterans and up-and-coming players.
The performance of India's best batters and the team's collective attempt to win the prized World Cup trophy will be the center of everyone's attention as excitement among cricket fans grows. While success cannot be guaranteed, Ganguly sees that careful preparation, steadfast commitment, and field performance will characterize India's path in the next competition. As the event nears, cricket fans prepare for an exciting spectacle that will decide who will receive one of sports' most prestigious awards.