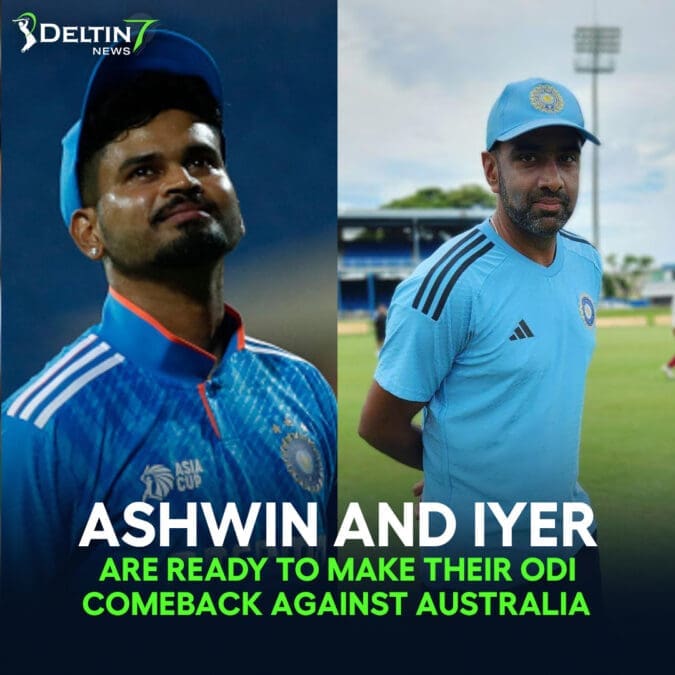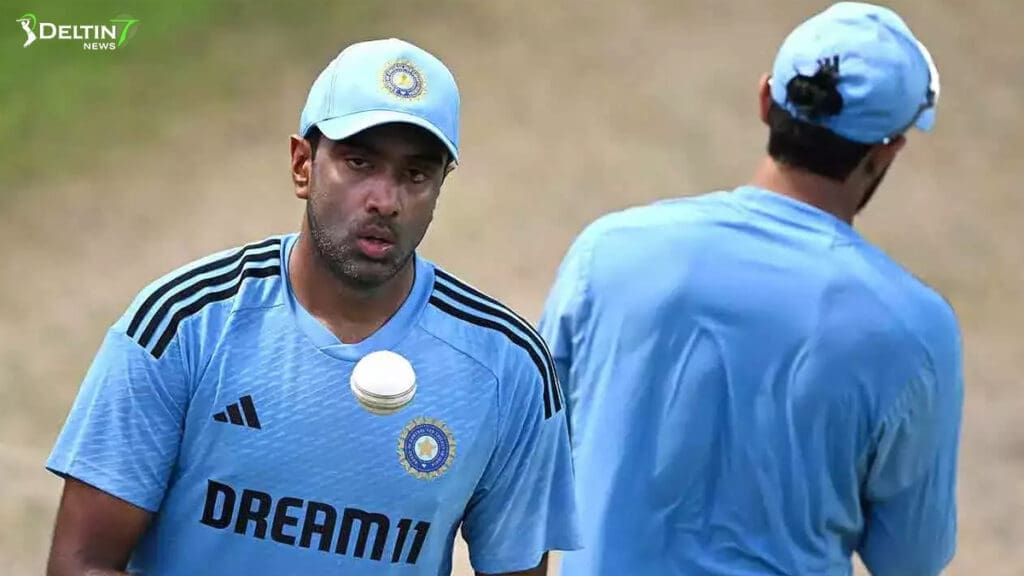 Ashwin and Iyer are ready to make their ODI comeback against Australia
Following their respective absences from international cricket, two well-known figures in Indian cricket, Ravichandran Ashwin and Shreyas Iyer, are ready to make a comeback. On September 22, both players are expected to be included in the starting lineup for the opening ODI against Australia at Mohali. The significance of their comeback and the team's viewpoint on their inclusion are explored in this piece.
Analyzing the fitness of Shreyas Iyer
This series' main goal is to evaluate Shreyas Iyer's fitness, especially after he was forced to miss a Super 4 game in Colombo because of back spasms. Iyer is an essential member of India's World Cup team, therefore his readiness is critical. Iyer's fitness has been praised by captain Rohit Sharma, who claims that he is 99 percent prepared.
Iyer's presence in the starting lineup was alluded to by Rahul Dravid, the head coach of India, who said, "It gives us an opportunity for some players who need game time." The Indian team management wants to assess Iyer's match readiness because his return appears imminent.
Value of Ravichandran Ashwin's Experience
Due to his extensive experience and all-around skills, Ravichandran Ashwin's return to the ODI squad is viewed as a huge gain. Even though Ashwin hasn't participated in many ODIs lately, his presence gives the team vital knowledge and a another batting option at number eight.
Ashwin's expertise is crucial, and Dravid underscored its value by saying, "Having someone of Ashwin's experience to come back is always helpful for us. You can get that expertise and the potential to contribute with the bat at No. 8 thanks to Ashwin.
Assessing Ashwin's ODI abilities
The team management does not see Ashwin's return to 50-over cricket after a protracted hiatus as a test for him. Instead, they view it as a chance to evaluate how he performs in this style and provide him crucial playing experience. The coaching staff thinks Ashwin's expertise and abilities may greatly help the team, especially in game-changing circumstances.
Ashwin is playing 50-over cricket for the first time, Dravid said in elaborating on the team's position on Ashwin. It's not a test for him, in my opinion; we are aware of his abilities. However, it's a chance to watch him play in this format and watch him play a lot of games in this format. We simply want to give him the chance to play two or three games before the World Cup if necessary.
Opportunity for Suryakumar Yadav in an ODI
Despite his stellar T20 cricket exploits, Suryakumar Yadav has been questioned about his suitability for ODIs due to his disparate records in the two formats. The team management is planning to give Suryakumar a chance to showcase his skills in the three ODIs against Australia, though.
I don't think he needs to worry about the 27th deadline," Dravid assured Suryakumar. Surya is a member of our World Cup roster that we have chosen. We've taken that decision, and we fully support him because we've noticed that he has a particular talent and ability.
The Potential of Suryakumar is Seen
Suryakumar Yadav is renowned for his ability to alter the course of games, especially in the T20 format. The coaching staff is aware of his special abilities and thinks he can have a big influence when batting at position number six. Suryakumar's ODI abilities are being developed, and he is anticipated to get plenty of opportunities in the forthcoming series.
Adding to their support for Suryakumar, Dravid said, "He can alter the outcome of a game. Therefore, he has our entire support; this is something that has been made very clear; we are confident that he will be able to turn things around.
Resting veteran players in preparation for the World Cup
For the first two games of the series, it was decided to rest veteran players like Rohit Sharma, Virat Kohli, and Hardik Pandya as part of a tactical plan to get them ready for the next World Cup. Dravid underlined how crucial it is to make sure that these guys are both physically and emotionally ready for the prestigious competition.
"At this level, the amount of cricket they've played, they know how to prepare themselves," Dravid said. Many of these choices are made after consultation with them in an effort to ensure that all of our players—clearly not just the two of them—have their routines and have the knowledge they need to enter their first game in the ideal frame of mind.
Conclusion
The Indian cricket team has gained depth and experience with the addition of Ravichandran Ashwin and Shreyas Iyer. Iyer's return aims to evaluate his fitness and World Cup readiness, while Ashwin's comeback is considered as a chance to use his all-around skills. Despite having differing T20 and ODI records, Suryakumar Yadav will have more chances to demonstrate his skills in the 50-over format. To ensure their best performance at the World Cup, it was strategically decided to rest veteran players for the opening ODIs. The Indian cricket team is mostly concentrated on preparing for the approaching difficulties and fine-tuning its lineup.