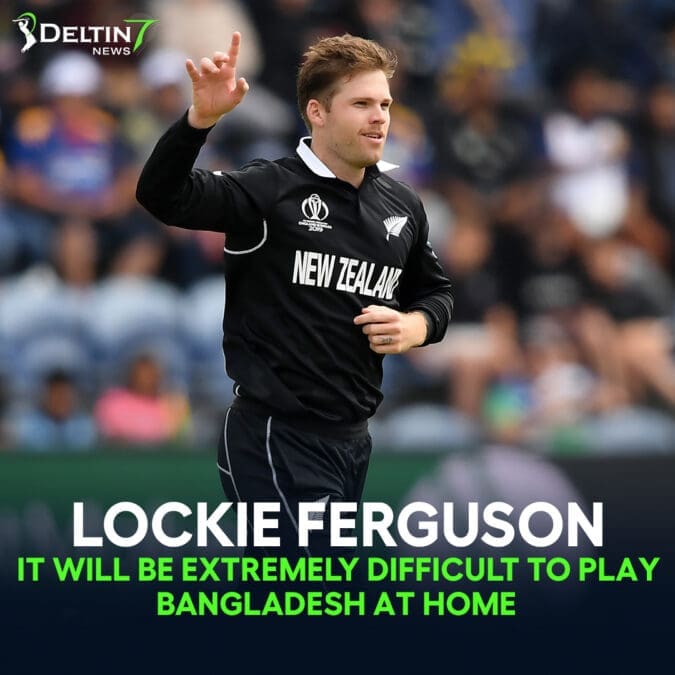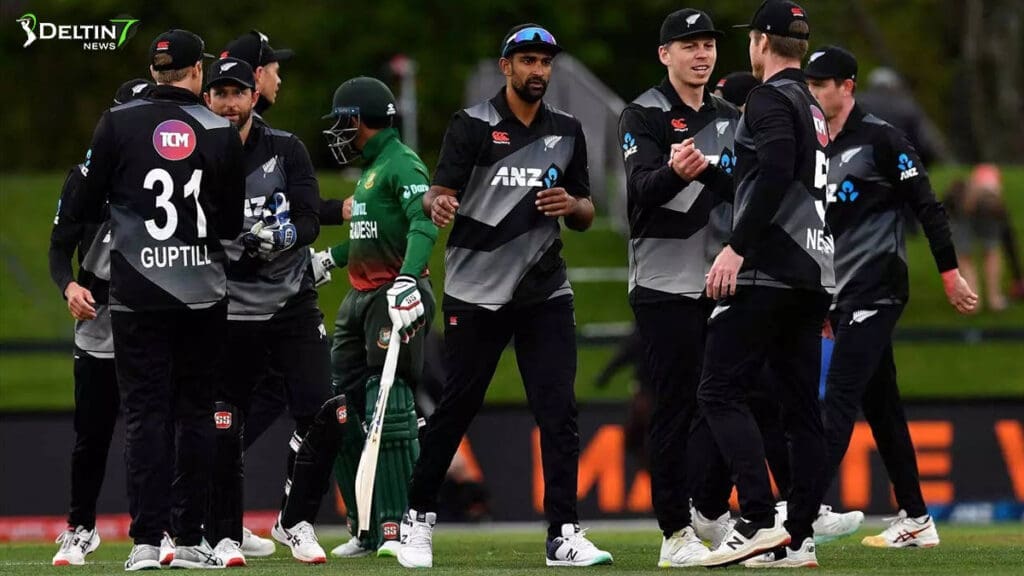 It will be extremely difficult to play Bangladesh at home: Lockie Ferguson
In the upcoming three-match ODI series against Bangladesh, New Zealand's stand-in skipper, Lockie Ferguson, has highlighted that the pace bowling responsibility will largely fall on the shoulders of the experienced Trent Boult. With Tim Southee sidelined due to a fractured thumb and Matt Henry rested ahead of the World Cup, Boult's expertise in ODI cricket will be crucial for the Kiwis. Ferguson praised Boult's exceptional performance in the recent England series and emphasized his leadership role in the team. Moreover, he discussed the challenges of modern-day cricket, the importance of player rotation, and the significance of the series as a World Cup buildup.
Trent Boult's Vital Role
Trent Boult, who has been actively participating in various T20 franchise leagues worldwide, has decided to skip his national contract. However, he demonstrated his prowess in ODI cricket during the recent England series, where he picked up eight wickets in just two games, including a remarkable five-wicket haul. With Southee and Henry unavailable, Boult will play a more significant leadership role, which Ferguson acknowledges and appreciates.
Ferguson stated, "Clearly a guy with a lot of experience (Boult) and certainly really enjoying him back within the group. Straightaway in England, he came in and he was exceptional. It was challenging to bowl quick. The scores were high in England and his expertise and calmness under pressure was irreplaceable."
The absence of Southee and Henry leaves Boult as one of the senior bowlers, and his ability to swing the ball in favorable conditions will be an asset for New Zealand. Ferguson added, "So I guess without Tim (Southee) and Matt Henry, Boult's gonna have a bigger leadership role as he always does. But he's certainly a gem for us, and I certainly enjoy playing alongside, and, you know, I'm sure if it's swinging tomorrow, he's one of the guys who'll get some swing out of it."
Player Rotation in Modern Cricket
Player rotation has become a common practice in modern international cricket due to the unprecedented workload on players. Ferguson recognizes this as a part and parcel of the game, where players make decisions to rest strategically, especially leading up to major events like the World Cup. It ensures that players remain fit and fresh for crucial tournaments.
Regarding player rotation, Ferguson stated, "I think it's the nature of international cricket at this stage. You've probably seen throughout the last few years, a lot of rotation around teams just with the amount of cricket we're playing. Some players are choosing to take a rest now, just before the World Cup, and some have taken a little bit earlier. So, I think that's great with them."
Building Up to the World Cup
The three-match ODI series against Bangladesh serves as a crucial buildup for the upcoming World Cup. Despite the possibility of younger players being asked to return to New Zealand to make way for the first-choice World Cup squad, Ferguson emphasized that the team is focused on the current series. He acknowledged the strength of the Bangladesh team in their home conditions and the challenges it poses.
Ferguson remarked, "Look, we're professionals and we take every game as it comes. This is a big series for us and a very challenging one. So, from our point of view, it's good build-up for a World Cup; but at the same time, you know, we're very much focused on this series."
Adapting to Subcontinent Conditions
Playing in subcontinent conditions presents a different set of challenges for fast bowlers. The humid weather, slower wickets, and spin-friendly pitches require bowlers to adapt their strategies. While Boult and Ferguson are known for their pace and swing, they will need to adjust their roles to support the spinners and build pressure on the opposition.
Ferguson explained, "Certainly different conditions, but with the experience that we've had in the subcontinent we've got to learn as pace bowlers how to bowl potentially in a different role. It's not always about maybe blowing out and getting wickets, but holding up an end so that perhaps spinners can play more of a role."
However, Ferguson also noted that conditions in Bangladesh can still favor pace bowlers, especially with the ball swinging due to the humidity. This aspect of their bowling arsenal will be crucial in the series.
Conclusion
As New Zealand's stand-in skipper, Lockie Ferguson recognizes the significant role that Trent Boult will play in leading the pace attack against Bangladesh in the absence of Tim Southee and Matt Henry. Player rotation, a common practice in modern cricket, ensures that players remain fresh and fit for major tournaments like the World Cup.
The ongoing ODI series serves as valuable preparation for the World Cup, and the team is fully focused on the challenges posed by Bangladesh in their home conditions. Adapting to subcontinent conditions and using the swing effectively will be vital for New Zealand's success in the series. As the Kiwis look to build momentum, they will rely on Boult's experience and leadership to guide their pace attack.