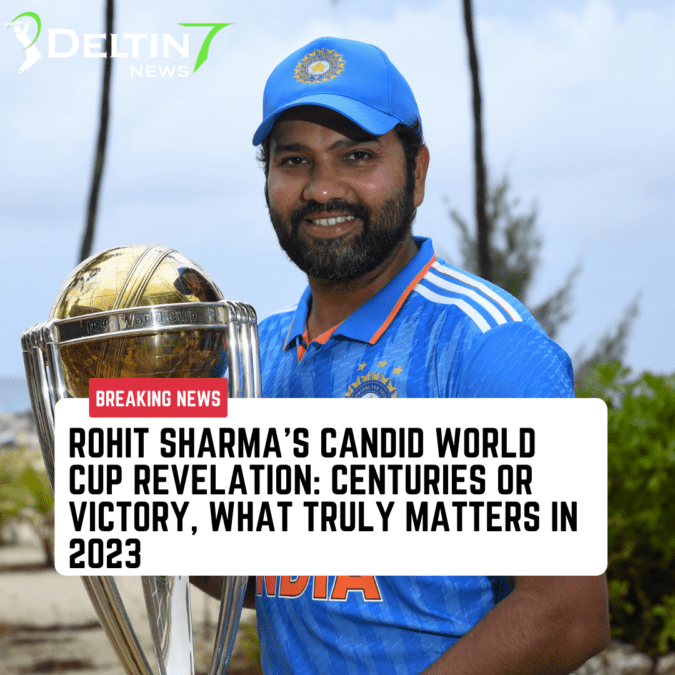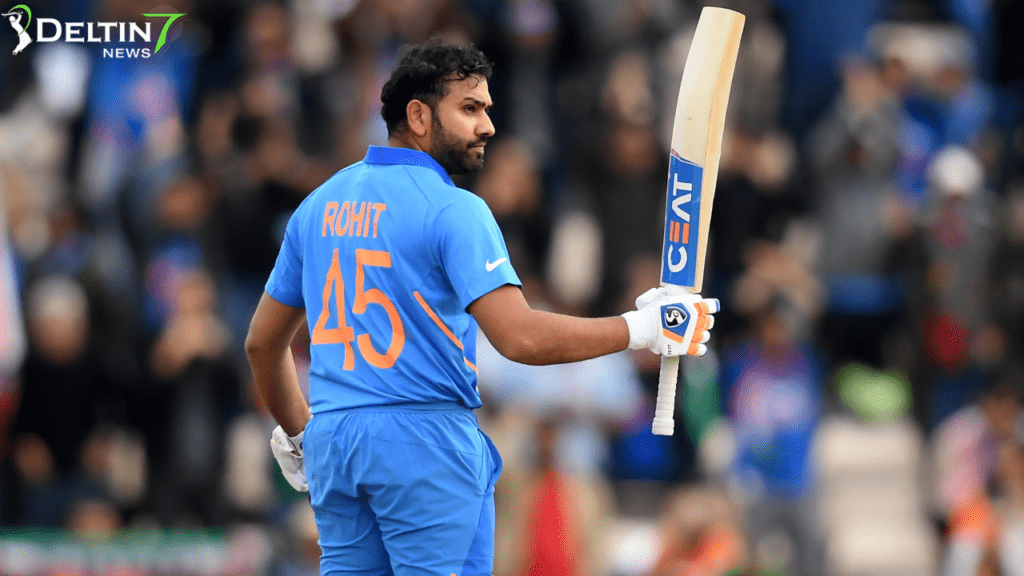 Rohit Sharma's Candid World Cup Revelation: Centuries or Victory, What Truly Matters in 2023
Introduction
Rohit Sharma, the veteran Indian opener, etched his name into the annals of cricket history with an extraordinary performance in the 2019 ICC Cricket World Cup. He made headlines by scoring a record-breaking five centuries during the tournament, surpassing Kumar Sangakkara's 2015 World Cup record of four tons. As India gears up for another shot at World Cup glory in 2023, the expectations on Rohit to replicate or even surpass his 2019 feats have been a constant topic of discussion. However, Rohit's response to this pressure is quite remarkable. He has made it clear that he is no longer fixated on personal milestones like centuries; instead, his sole focus is on bringing the coveted World Cup trophy back to India.
The 2019 World Cup Triumph
In the 2019 ICC Cricket World Cup, Rohit Sharma was in a league of his own. He played a pivotal role in India's journey through the tournament, amassing a staggering 648 runs, which remains the highest by an Indian batsman in a single World Cup edition. Notably, he achieved this feat with an average of 81 and an impressive six fifty-plus scores. Rohit's five centuries, achieved against South Africa, Pakistan, England, Bangladesh, and Sri Lanka, were the highlight of his remarkable campaign.
The Pressure of Expectations
As the 2023 World Cup approaches, the cricketing world eagerly anticipates Rohit Sharma's performance. However, this time, the pressure on him is intensified as he takes on the additional responsibility of leading the Indian team in an ODI World Cup tournament for the first time. Despite having previously captained the team in the T20 World Cup, where India faced a semi-final exit, Rohit is well aware that the expectations in the ODI format are entirely different.
Rohit's Captaincy and Batting Prowess
While Rohit Sharma's captaincy acumen has been proven with India's recent victory in the Asia Cup, ending a five-year trophy drought in multi-nation events, there is no denying that the team also relies heavily on his batting prowess. The expectation for Rohit to deliver his best performance in the World Cup is palpable. With his stellar track record in the 2019 World Cup, where he played an instrumental role in India's journey to the semi-finals, Rohit's batting form is vital for the team's success.
A Hard-Hitting Reminder
Recently, journalist Vimal Kumar conducted an interview with Rohit Sharma, addressing the fans' and experts' expectations for him to replicate his 2019 World Cup performance. However, Rohit responded with a blunt reminder from the previous tournament, stating that while he achieved a record-breaking feat, India did not win the trophy. He emphasized that individual records and centuries matter less to him now; his sole objective is to win the World Cup for India.
Rohit's Focus on the Present
Rohit Sharma's words echo a profound sense of maturity and focus on the task at hand. He acknowledged the tendency to romanticize past successes and strive to recreate them. However, Rohit firmly asserted that 2023 is a new year, a new World Cup, and a new opportunity. His commitment to preparation and mental conditioning, reminiscent of his approach in 2019, remains steadfast. He stressed the importance of being in the right frame of mind and practicing diligently, aiming to contribute significantly to the team's success.
The Ultimate Goal: Winning the World Cup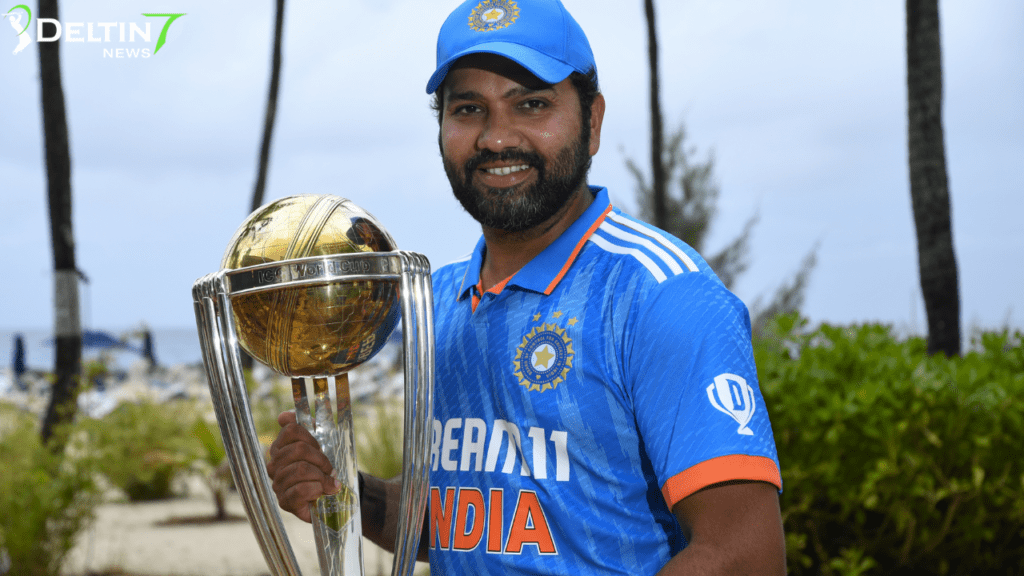 For Rohit Sharma, personal milestones pale in comparison to the ultimate goal of lifting the World Cup trophy. He made it clear that it doesn't matter if he scores one or two hundreds or none at all; what truly matters is India winning the World Cup. In his words, "If you can't win that, it will be a disappointment." This unwavering dedication to team success showcases Rohit's leadership and commitment to achieving glory on the world stage.
India's Quest for World Cup Glory in 2023
As India prepares for the 2023 ICC Cricket World Cup, the expectations are not solely centered on Rohit Sharma's individual performance. The entire nation eagerly anticipates India's quest to secure their third World Cup title, following their triumphs in 1983 and 2011. Furthermore, winning the World Cup in 2023 would mark the end of India's decade-long wait for an ICC trophy, with their last victory dating back to the 2013 Champions Trophy.
Conclusion
Rohit Sharma's journey from the 2019 ICC Cricket World Cup to the upcoming 2023 edition is a testament to his unwavering commitment to team success. While his five centuries in 2019 left an indelible mark on cricketing history, Rohit's focus has shifted from personal achievements to the collective goal of bringing the World Cup trophy back to India. As the cricketing world awaits the 2023 World Cup, Rohit Sharma's journey will undoubtedly be one of the most captivating narratives to watch, not just for his batting prowess but for his leadership and dedication to the Indian cricket team's cause.