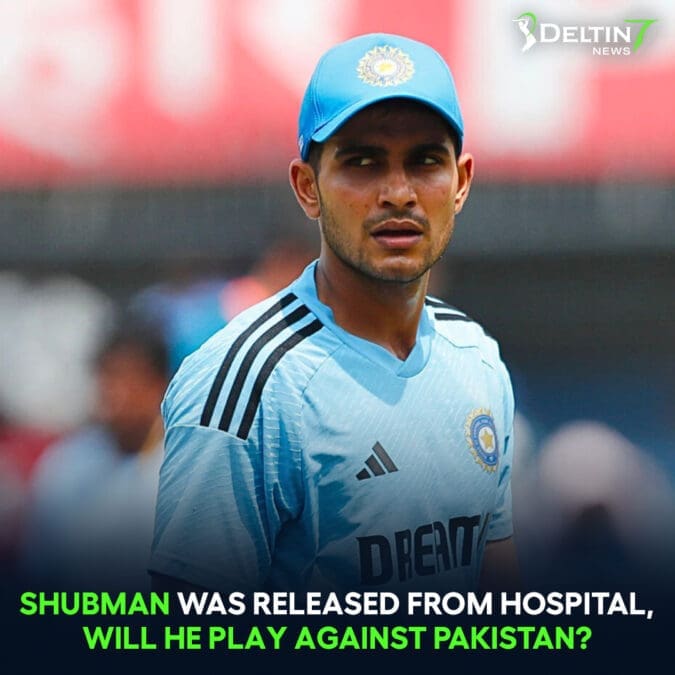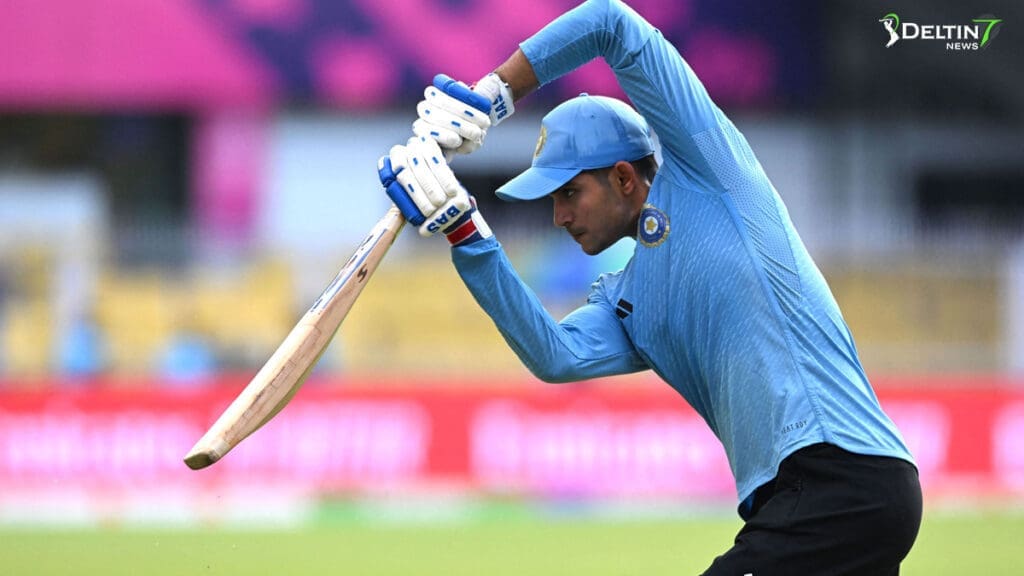 Shubman Gill Was Released From the Hospital, Will He Play Against Pakistan?
The eagerly awaited ICC Cricket World Cup 2023 has already begun, with India getting off to a strong start against Australia. The absence of Shubman Gill, the Indian cricket team's star opening batter, prevents them from playing at full strength. As he struggles with a serious health issue, Gill's participation in the eagerly awaited match between India and Pakistan on October 14 is in doubt. Concerns regarding the young cricketer's availability for the forthcoming matches have been raised after reports that he was hospitalized in Chennai.
Gill's transformation into an essential member of the Indian cricket squad from a bright young talent has been nothing short of amazing. Fans and the cricketing fraternity are expecting information on his status since his recent health setback has placed a cloud over his participation in the World Cup.
Rizwan, the team doctor for the Indian squad, is staying with the batter to keep an eye on his recovery after Gill was said to be in Chennai's multi-care speciality hospital "Kauvery."
A few days ago, the 23-year-old cricketer became ill with dengue fever, and the virus spread by mosquitoes has had a major effect. A known side effect of dengue is a decrease in platelet count, which might result in serious consequences. When Gill's platelet count dropped to an alarming low of 70,000, management decided to act right away.
When a dengue patient's platelet count drops below 100,000, it is recommended as a precaution to check them into a hospital. Shubman Gill has been receiving medical care at Chennai's multi-specialty hospital, "Kauvery," since his move. Rizwan, the physician for the Indian cricket team, will remain with Gill to closely monitor his recovery and offer the required medical attention.
Having closely monitored Gill's health, the Board of Control for Cricket in India (BCCI) has already decided that he will not play in India's second World Cup match against Afghanistan. The BCCI prioritizes the players' health and wellbeing, and they have taken the necessary actions to guarantee Gill receives the highest quality medical attention.
Shubman Gill's absence from the team's trip to Delhi on October 9 and the match against Afghanistan on October 11 were both confirmed in a statement made by the BCCI. He would instead stay in Chennai under the care of the medical staff. The seriousness of his health issue and the requirement for meticulous management and surveillance are reflected in this choice.
Updates on Shubman Gill's condition and likely return to the pitch are anxiously awaited by the cricketing community. The Indian squad will surely suffer a great deal because of his absence because he was an essential part of their batting lineup. Gill has recently been a crucial asset for India thanks to his graceful stroke play, sound technique, and capacity for both pace and spin.
Whether Gill can recuperate in time for the crucial match against Pakistan on October 14 is the main issue on everyone's mind. Although there is a chance that his condition might get better, it's crucial to recognize the difficulties he will encounter in demonstrating his readiness for competition after battling dengue.
A long period of weakness and exhaustion can be caused by the incapacitating sickness dengue. It is a difficult challenge to recover from such an illness and get back into top physical shape for a stressful cricket match. It necessitates close medical supervision, therapy, and a slow return to exercise and competitive play.
Before the Pakistan-India match, Shubman Gill might be flown immediately to Ahmedabad if his health drastically improves. To protect his safety and wellbeing, this scenario would need careful planning and a medical okay.
One of the most eagerly anticipated matchups in any cricket World Cup, the India-Pakistan match has gained additional excitement due to the uncertainty surrounding Gill's participation. In anticipation of seeing him play again and showcasing his talent, supporters on both sides of the border eagerly await news of his recovery.
The Indian cricket squad will need to adjust in the interim without one of their key players. Although they have a talented lineup with a strong lineup overall, Gill's loss will surely be noticed. The team's strength and tenacity will be put to the test as they try to perform well at the World Cup.
Shubman Gill's health issues have temporarily kept him out of the cricket field, but his supporters and well-wishers are hoping for a quick recovery. The entire cricketing world is rooting for this young talent to bounce back from this setback and become even more formidable in their sport.
The cricketing world will be keenly monitoring as the days go on and new information on Shubman Gill's condition becomes available with the fervent hope that he will triumphantly return to the field and continue to astound us with his cricketing skills. Millions of cricket fans are praying for him now and supporting him as he goes through this trying time in his career.