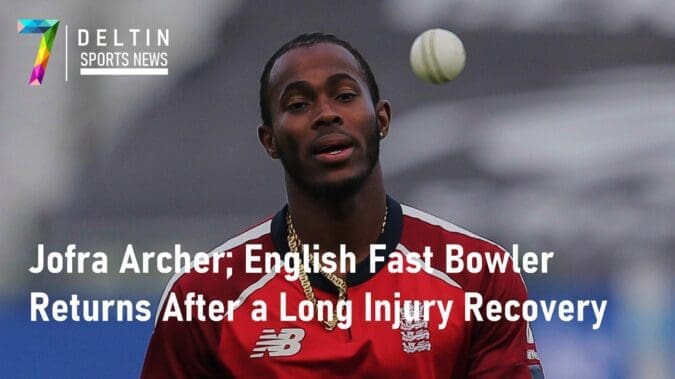 Jofra Archer on his return: "I would love to play every game, but I don't think the physio would let me. Our squad is strong enough that I can play all formats all year round."
Jofra Choke Archer, the English cricket team pacer, and a right-arm fast bowler have represented England and Sussex in some really important cricket games. Jofra Archer was selected by the England cricket board in 2019. He played his initial matches against Pakistan and Ireland. Jofra has suffered from a back stretch injury and that's the reason he was forced out of the series. He has undergone two major surgeries and the doctors are confident that he is now absolutely fit to play. Jofra could also not play against India since their T20 series had initiated. Moreover, this specific injury was also the reason fans could not see him playing for the England cricket team in the T20 world cup.
Archer was sensational in white ball cricket and became successful in taking important wickets for team England. The same is the case with test cricket, which includes his phenomenon test debut at the Lord's cricket ground against Australia. He did play 12 more test matches, but due to constant elbow injuries, he couldn't perform at his best. He hasn't returned yet to any game of the English cricket team internationally but has recently played for the England lions. A video of him opening for the England lions surfaced on Twitter which showed that Jofra archer was in full form and ready to perform in the upcoming Ashes series with Australia and the one-day international tournament in 2023.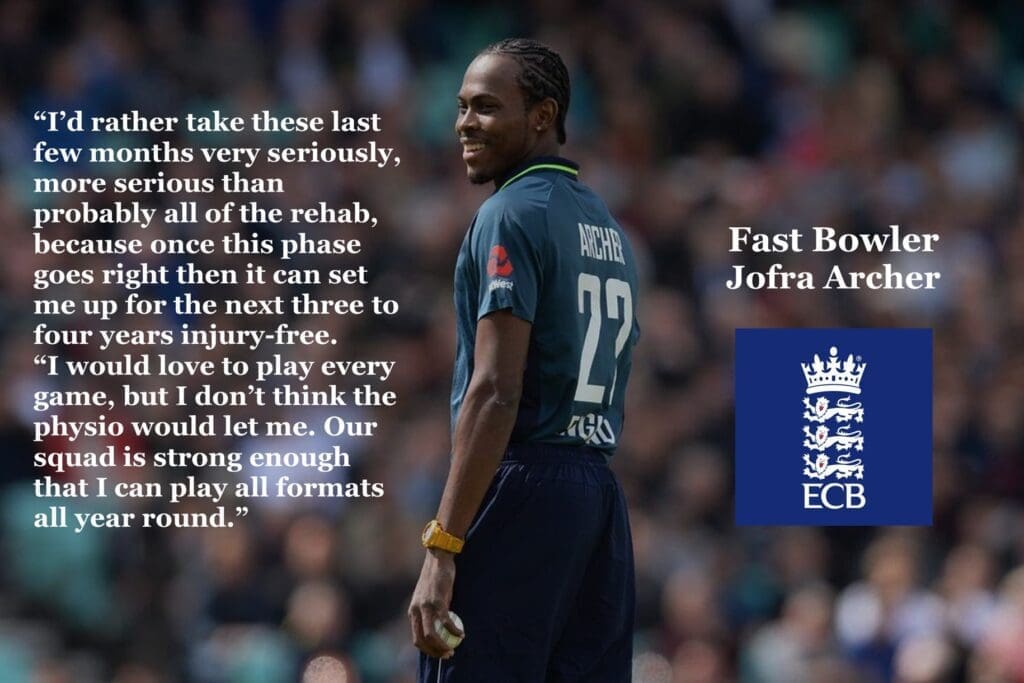 Jofra Archer; English Fast Bowler Returns After Injury
Archer also suffered from a whipped wrist, but it remained intact, so the only injury that kept him out of the game since July 2021 was an elbow injury and a stress fracture of the back. However, after recovery, it was reported that Jofra touched the speed of 90 miles per hour or 145 kilometers per hour. However, coaches are still confident that he can add up to more than 5 kilometers of speed to that. However, Jofra usually is quick once he pitches, and his bouncers can feel much quicker and that's because he has such good wrist movement. In the third over with the England Lions, he was frequently throwing bouncers, out of which one of them landed for a six.
Jofra has returned from injury and doctors considered him to be fully fit, but they still have refrained to take his body to the limits. It still will take a month of exercise and physiotherapy to be back to his excellent body shape. So that means he will be able to show his true colors in the upcoming short series with South Africa. It will be a game consisting of three ODI matches to warm up for the 50-over world cup. Moving on, Jofra archer performed exceptionally well in the recent game against England lions. His bowling action was exactly on the line, and managed to restrict the opposing team very well. After having a small chat with Jofra Archer, he said that he was fit and had missed the game. He had been away from the ground for 18 months. He also added that he was quite sore after his first game in 18 months, but that's normal, and there is nothing to worry about. Moreover, Jofra added that the 18 months in rehabilitation were tough, and no bowler should face such long times of rehab. Jofra is hopeful and eagerly takes wickets in the upcoming competitions against international teams to prove himself again. Jofra also said he wants to play for the England cricket team in all three formats and all the year around, but keeping in consideration his recent recovery from the injury he also wants to be as careful as possible.