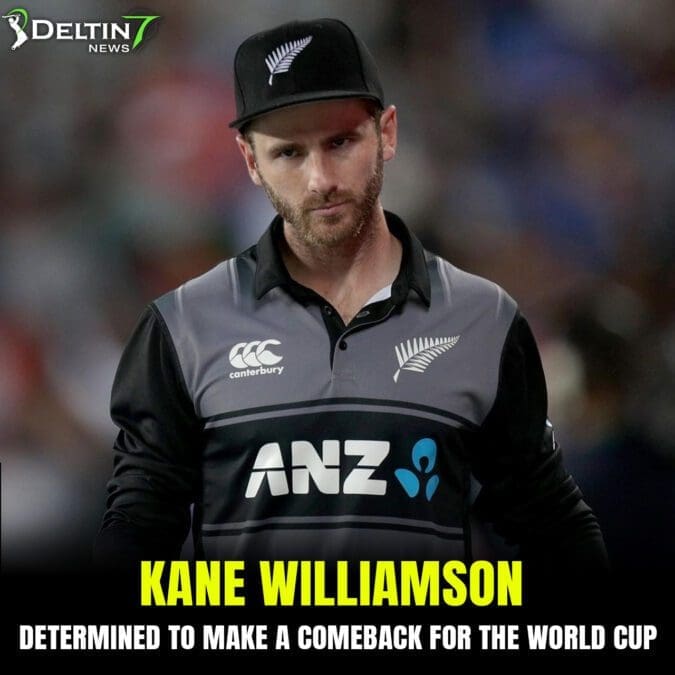 ICC CRICKET WORLD CUP 2023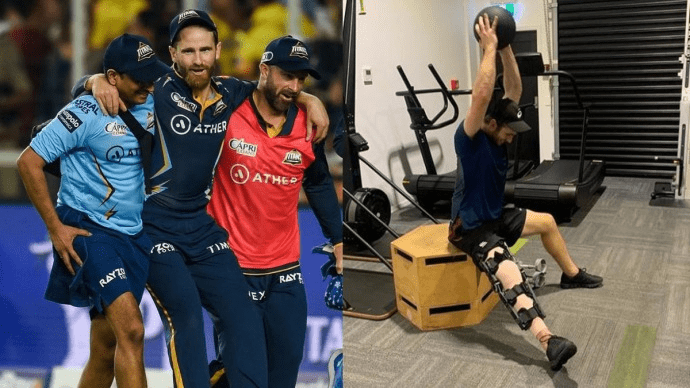 In the world of cricket, injuries are an unfortunate part of the game. Players often face setbacks that require them to take a break from the sport and focus on their recovery. One such player is Kane Williamson, the captain of the New Zealand cricket team. Williamson has been out of action since suffering a right knee injury during the IPL 2023, where he ruptured his ACL while fielding for the Gujarat Titans against the Chennai Super Kings. Despite this setback, Williamson has not given up on his dream of playing in the 2023 ODI World Cup. He is taking his recovery "week-to-week" and remains optimistic about his chances of making a comeback
Taking it Week by Week
Recovering from a long-term injury can be a daunting task, and Williamson understands the importance of not looking too far ahead. He has adopted a week-to-week approach to his recovery, focusing on small milestones and victories along the way. Speaking about his injury, Williamson stated, "I haven't had such a long-term injury before, but talking to other people that have, the journey is a bit of a long one so if you look too far ahead, it probably can become a little bit daunting." By breaking down his recovery into manageable segments, Williamson can maintain a positive mindset and tackle any setbacks that come his way.
A Vital Component of New Zealand's Batting Unit
Kane Williamson's absence has undoubtedly been felt by the New Zealand cricket team. As a key member of their batting unit, his contributions have been instrumental in their success in previous ODI World Cups. In both the 2015 and 2019 editions, New Zealand reached the finals but fell short of winning the title. Losing to Australia in 2015 and England in 2019 in dramatic Super Overs left the team with a sense of unfinished business. With the 2023 World Cup approaching, Williamson's return would provide a significant boost to the team's chances of finally lifting the trophy.
Patience and Perseverance
While Williamson eagerly awaits his return to the cricket field, he understands the importance of patience and perseverance. At this stage of his recovery, he is focusing on elementary training to maintain his fitness and keep himself engaged in the sport. Spending time with his teammates during training sessions helps him stay motivated and provides a refreshing change from the routine of gym work and physiotherapy. Williamson expressed his excitement about getting back in the nets, highlighting his eagerness to face the ball once again.
The Road to the World Cup
The 2023 ODI World Cup is scheduled to take place in India in October and November. As the tournament draws closer, Kane Williamson is working diligently to regain his fitness and form. He is determined to make a comeback and play a crucial role in New Zealand's campaign for the coveted title. While the journey may not be completely smooth, with potential setbacks along the way, Williamson's resilience and commitment to his recovery give him a fighting chance. His experience and skills as a batsman will be invaluable to the team, and his return would undoubtedly strengthen their chances of achieving glory in the World Cup.
Looking Ahead
As the cricketing world eagerly anticipates the 2023 ODI World Cup, Kane Williamson remains focused on his recovery. He is taking it week by week, determined to overcome his injury and make a triumphant return to the field. The New Zealand captain's journey serves as an inspiration to aspiring cricketers and fans alike. It is a testament to the resilience and determination required to overcome adversity and pursue one's dreams. The cricketing fraternity eagerly awaits Williamson's return and hopes to witness his exceptional batting skills on display in the upcoming World Cup.