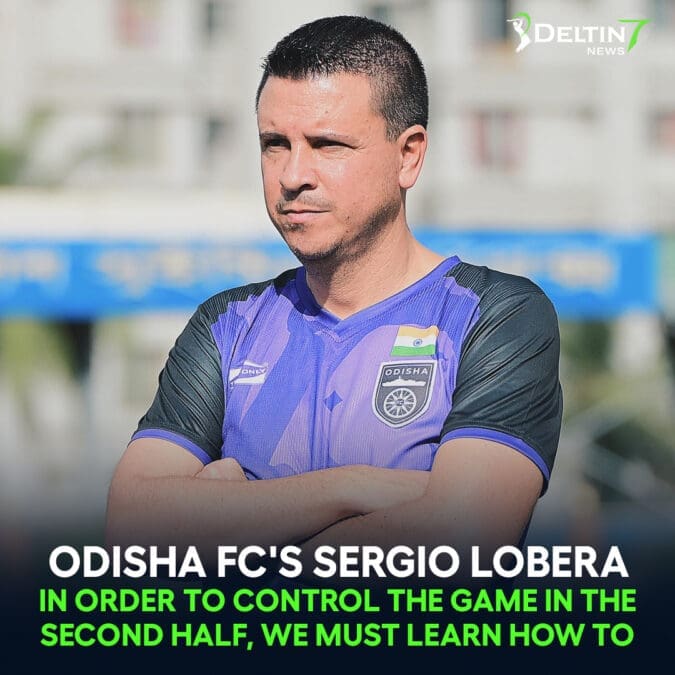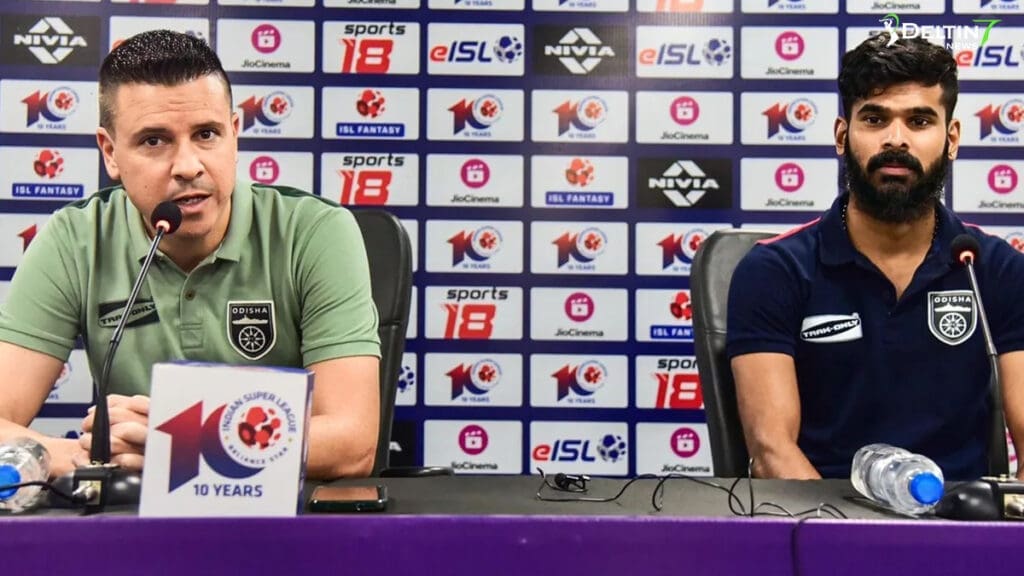 In order to control the game in the second half
Odisha FC's head coach, Sergio Lobera, is eager for a resurgence in the Indian Super League (ISL) as his team prepares to face Bengaluru FC at the Kalinga Stadium in Bhubaneswar. The Juggernauts find themselves in a challenging period in the league, having suffered two consecutive defeats and failing to secure a victory in their last three ISL matches. Their upcoming opponents, Bengaluru FC, are in a similar position in terms of points. However, momentum seems to be on their side, as the Blues have recently secured a win and a draw after facing two defeats in their opening two matches.
"We are going to play against a difficult team because I think they have very good players, but we are ready. We are excited about this new opportunity," Lobera expressed during the pre-match press conference.
After losing their last three ISL games and suffering two straight losses, the Juggernauts are going through a difficult time in the league right now. In terms of points, Bengaluru FC, their rivals, are in a comparable situation. But after suffering two losses in their first two games, the Blues now have a win and a draw, suggesting that momentum is on their side.
In their previous outing, Odisha FC suffered a 2-1 defeat at the hands of Kerala Blasters FC. Despite controlling the game for the majority of the match, the Kalinga Warriors conceded twice in the second half, resulting in their second defeat of the season.
"It was painful, the last game for us, but we are looking forward to playing BFC," Lobera said.
"When you lose one game, you want to immediately play the next game because it is an opportunity to show everyone that we can come back stronger," the Spaniard added.
Scoring goals has not been a problem for Odisha FC in their four matches thus far, as they have consistently managed to net the opening goal. However, their major concern lies in conceding goals, particularly in the latter part of the game.
Lobera believes that they should learn from their past mistakes and place greater emphasis on their performance, especially during the second half.
"In the previous games against Chennaiyin FC, Mumbai City FC, FC Goa, and Kerala Blasters FC, it was an amazing first half where we scored the first goal in all the games. We (have) lost a lot of points in the last minutes," he explained.
"We want to win, but we need to put our focus on this game. We need to analyze the things we did before and improve some things. I think we scored first in all the games we played, and maybe we need to learn to manage the game in the second half," Lobera added.
Bengaluru FC forward Sunil Chhetri has already opened his scoring account in the league with a goal against East Bengal FC. He has maintained his typical high standard of performance this season and has been particularly impressive since his return from the Asian Games.
Lobera acknowledges the quality that Chhetri brings to the team; however, he emphasizes the importance of focusing on the entire team rather than individual players.
"Sunil Chhetri is a very good player. He gives them a lot of balance. We know the potential of this player, but as I said, the most important thing for me is the team. It is not about individuals," Lobera opined.
Lobera also shared an update that Jerry Mawihmingthanga is set to rejoin the squad for the next game. He went on to mention that they will need to evaluate Lenny Rodrigues' condition before the game, but apart from Rodrigues, the rest of the squad is ready and fit to play.
Odisha FC player Princeton Rebello joined head coach Sergio Lobera in the pre-match press conference. The midfielder discussed the squad's mentality and expressed the team's strong desire to win, a mentality instilled by their coach.
"We want to win every game, as the coach said. We are preparing well. Though we did not have a good result in the last match, we always wanted to win. That is the coach's mentality."
Rebello also highlighted the potential threat that Bengaluru FC might pose in the upcoming match.
"I feel like it will be a very competitive game because they won't come easy on us, and we won't let them come easy as well because we will fight for every challenge and every ball, and we will try to win this match," Rebello concluded.
In this highly competitive season of the Indian Super League, every match is crucial, and teams are constantly adjusting their strategies and tactics to secure valuable points. The determination and resilience of Odisha FC will be put to the test as they seek to bounce back from their recent setbacks and make their mark in the league. As the ISL season unfolds, the excitement and unpredictability of Indian football continue to captivate fans and players alike.