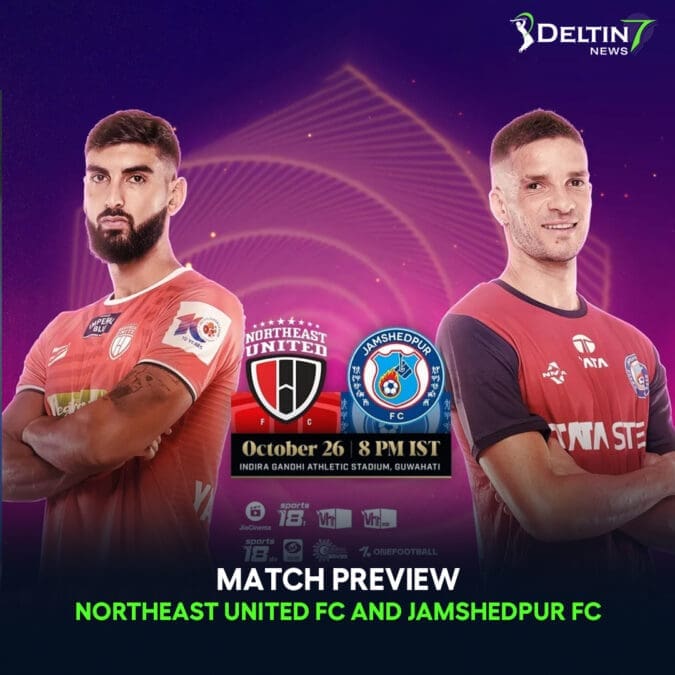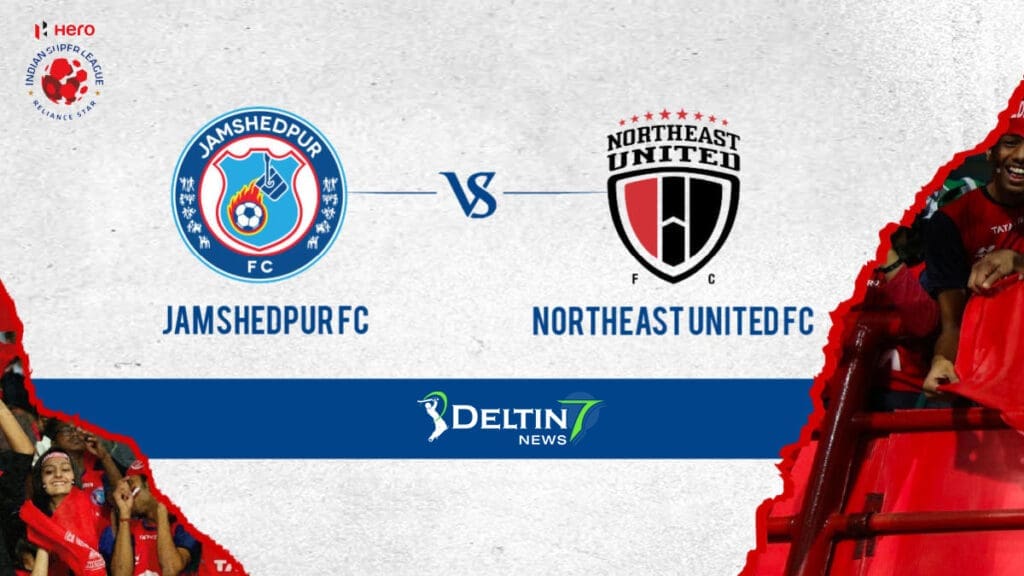 NORTHEAST UNITED FC AND JAMSHEDPUR FC
NorthEast United FC and Jamshedpur FC are gearing up for a crucial clash at the Indira Gandhi Athletic Stadium in Guwahati on Thursday, October 26. Both teams find themselves in a situation where they need to transform their promising starts into maximum points to stay competitive at the top of the table. After four games played, both teams have managed to secure identical returns – one victory, two draws, and one loss each.
While their current standings have earned them a spot in the top-six, those who have closely observed their games would agree that they deserve more points than what their record suggests. Under their new coaching setups, both teams have undergone a transformation in terms of their performance, and the head coaches are hoping that their efforts will soon translate into deserving results.
Let's delve into the stakes and key aspects of this upcoming clash:
What's at Stake?
NorthEast United FC:
Under the guidance of Juan Pedro Benali, NorthEast United FC has rekindled the hopes and dreams of their faithful supporters. They started with a semi-final finish in the Durand Cup and have continued with an inspiring style of play in the last four games. While the results may not fully reflect their efforts, the home team has been proactive, hardworking, and enterprising in their mindset and style of play throughout this campaign.
Jamshedpur FC:
Jamshedpur FC faces the challenge of harnessing the creativity of Rei Tachikawa or utilizing his goal-scoring abilities more effectively in an advanced role. The Japanese star has scored the team's only goal of the season so far and showcased his playmaking prowess in their 0-0 draw against Punjab FC. Scott Cooper has reinforced the backline, created midfield cohesion, but now he needs to identify a dominant presence that can capitalize on the numerous chances they create in the final third.
Key Players:
Parthib Gogoi (NorthEast United FC):
Parthib Gogoi has been a standout player this season, not only for his goal-scoring prowess but for the breathtaking nature of his goals. His ability to strike powerful shots from outside the box and find the top corner of the net has been nothing short of magical. The 20-year-old has already produced several moments of brilliance, and the fans at the jam-packed Guwahati stadium will be hoping for more when they face Jamshedpur.
Rei Tachikawa (Jamshedpur FC):
Rei Tachikawa, at just 25 years of age, carries the responsibility of being the talisman of the team. His footwork, creative vision, and ability to pierce through opponent defenses with sharp passes set him apart from the rest. However, the Highlanders won't make it easy for Cooper's side on their home turf, and Tachikawa will have to lead Jamshedpur's offensive moves to end their current goal-scoring struggles.
Head-to-Head:
In their past encounters, NorthEast United FC and Jamshedpur FC have faced each other 12 times. Jamshedpur FC holds a lead in terms of victories with six wins, while NorthEast United FC has one win to their name. Their clashes have also resulted in five draws.
Trivia:
Jamshedpur FC has been the best defensive team this season, having kept three clean sheets and conceding only one goal, which is the lowest among all teams.
Team Talk:
Juan Pedro Benali, the head coach of NorthEast United FC, has expressed his satisfaction with the team's performance so far. He sees this season as a building phase for the team, and every point earned is crucial to their gradual progress. The club's focus is on developing a competitive team and giving opportunities to promising young talents.
On the other side, Scott Cooper, the Interim Head Coach of Jamshedpur FC, has emphasized that the team is satisfied with their performances but disappointed with the results. He believes they should have won more matches, especially the last game where they created numerous scoring opportunities. Cooper acknowledges that both NorthEast United and Jamshedpur FC are new teams with a new style of play, new belief, and new coaches, and he believes that both teams are doing a good job in the league.
Where to Watch:
Viacom18 is the official broadcaster for Indian football, and the match between NorthEast United and Jamshedpur FC will kick off at 8 PM on October 26, 2023. Fans across the country can enjoy the action in various languages, including English, Hindi, Bengali, and Malayalam. The match will be broadcasted on channels such as Sports18 Khel (Hindi), Sports18 1 SD & HD (English), VH1 SD & HD (English), Surya Movies (Malayalam), DD Bangla, and Colors Bangla Cinema (Bengali). In addition to this, as part of FSDL's partnership with OneFootball, ISL live streams and highlights of all matches of the upcoming 2023-24 season will be available in more than 190 countries.

ISL Fantasy:
For ISL Fantasy enthusiasts, here are some top picks and players to watch out for:
– Parthib Gogoi (Price: 5.8 cr): An exciting pick with three goals in four appearances this season.
– Nestor Albiach (Price: 5.7 cr): Scored in the team's previous match against Kerala Blasters FC.
– TP Rehenesh (Price: 4.7 cr): Has three clean sheets and an impressive 92% saves rate in four games this campaign.
In summary, the clash between NorthEast United FC and Jamshedpur FC promises to be an exciting encounter with both teams aiming to convert their promising starts into valuable points. With talented players like Parthib Gogoi and Rei Tachikawa in action, football fans can expect an exhilarating match as these teams strive to make their mark in the ISL.