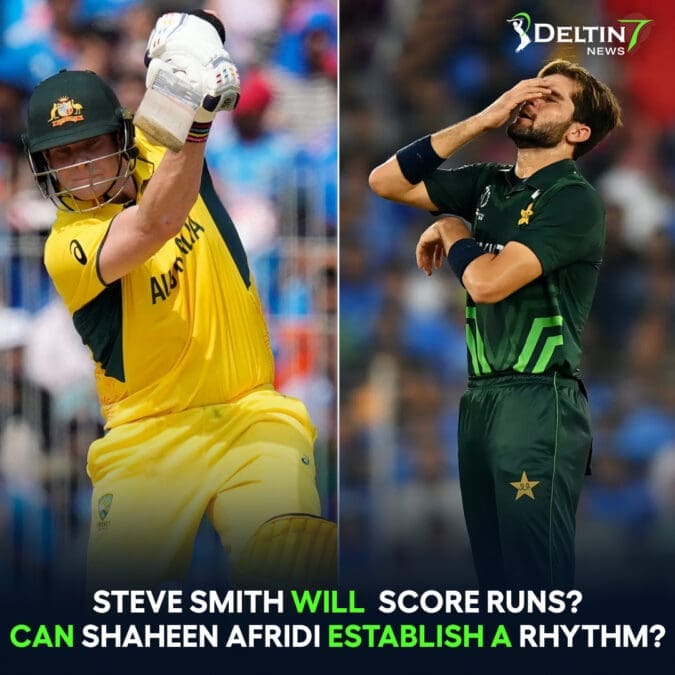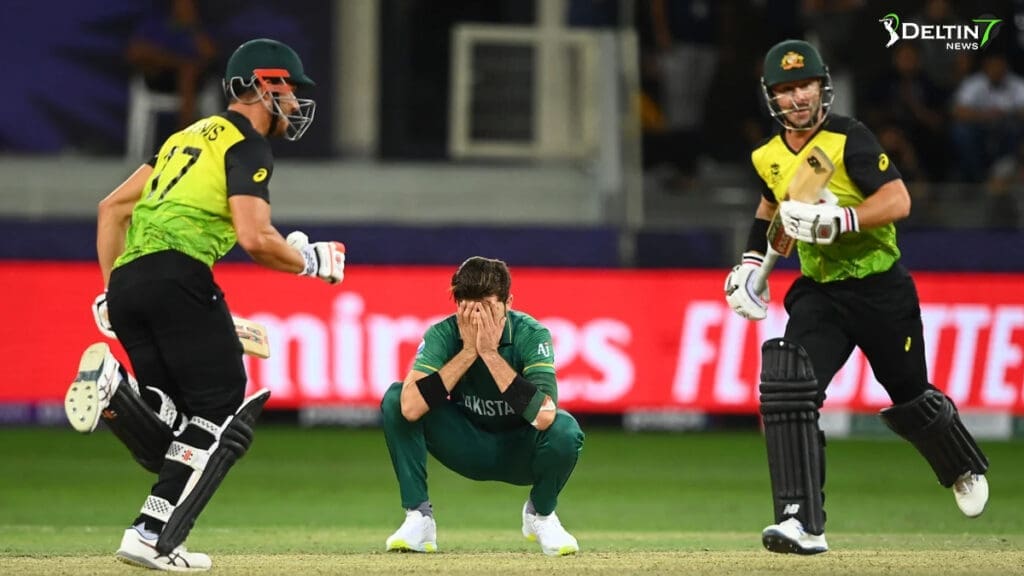 Steve Smith will score runs? Can Shaheen Afridi establish a rhythm?
The clash between Australia and Pakistan is one of the most eagerly anticipated rivalries in international cricket. It's a contest that transcends the boundaries of cricketing excellence and becomes a battle of pride, passion, and history. The intensity of this rivalry has been a constant throughout the years, and as both teams prepare to face off once again, the cricketing world is abuzz with excitement.
The Australia-Pakistan rivalry has seen its share of iconic moments that continue to be etched in the annals of cricketing history. These moments not only take us back in time but also rekindle the exact emotions and passion that make this rivalry special.
One such unforgettable moment is Wahab Riaz's fiery spell against Shane Watson during the 2015 ICC Cricket World Cup. Eight years may have passed since that fateful day, but the memory of that spell can still send shivers down the spine of cricket enthusiasts. It was a spell of blistering pace, venomous bouncers, and pinpoint yorkers that rattled Shane Watson and the entire cricketing world. The cold dread that it instilled in fans was as if they were watching it for the first time. That over, with Wahab Riaz charging in, and Shane Watson battling for his survival, remains a vivid reminder of the intensity of this rivalry.
There are other iconic moments in the history of Australia-Pakistan clashes. Who can forget Javed Miandad waving his bat provocatively at Dennis Lillee during a Test match? Lillee, never one to back down, fronted up, puffing his chest out, and the unbuttoned shirt and headband gave him an air of rowdy menace. This confrontation became an enduring image of a rivalry filled with intense moments.
Shoaib Akhtar tearing off like an airplane after dismissing Steve Waugh with a devilish in-swinger in the 1999 World Cup league game is another moment etched in the collective memory of cricket fans. It was a moment of pure exhilaration for Pakistan and a stark reminder of the unpredictability and brilliance that this rivalry often brings.
As the two teams prepare for the latest installment of their rivalry on Friday, there's a lot at stake. Both teams have had a roller-coaster ride in the 2023 ICC Cricket World Cup. While neither has been at their absolute best, the anticipation and context of an Australia-Pakistan clash automatically fall into place. These two cricketing giants have had contrasting journeys in this tournament, with the only similarity being their shared experience of disappointment at the hands of India.
Australia has finally ended their two-match losing streak and secured their first points. They are a team in search of perfection, striving to put together a perfect outing to establish themselves as genuine contenders in the tournament. Pat Cummins, the Australian fast bowler, acknowledged the team's quest for perfection and the need for momentum.
On the other hand, Pakistan's two-match winning streak was halted by India, and they are now seeking to regain their lost impetus. Hasan Ali, known for his wit, humorously compared their defeat to a stalled car, saying, "Chalte chalte gaadi ruk gaya," before adding, "lekin kaafi door chalna hain is gaadi ko," expressing their determination to secure two points in each of their next six matches.
The defeat to India, in a rivalry that often carries immense pressure and expectations, could make or break careers. However, as Hasan Ali rightly pointed out, it's not the end of the world, and there are more games to be played. This resilience is a hallmark of both teams, and it's what makes Australia-Pakistan clashes so special.
In a long tournament like the World Cup, there is always room for teams to regroup and find their form. Cummins emphasized the strength of all ten participating teams, highlighting that there are no easy games in this highly competitive tournament. Every match is a challenge, and the stakes are high.
Both Australia and Pakistan have their imperfections and areas of concern. Australia's star batsman, Steve Smith, has been quiet in the tournament, struggling to find his best form. The entire Australian batting lineup has been inconsistent, and they are waiting for someone to take charge and provide the necessary stability.
Similarly, Pakistan has been fretting over the form of Shaheen Shah Afridi, their left-arm pace sensation. His pace has been down, and his lengths have been off, exacerbating the absence of Naseem Shah, a key bowler for Pakistan. The bowling stocks for both teams have been a source of concern, with spinners not delivering as expected.
But despite these imperfections, an Australia-Pakistan clash never fails to excite. The rivalry is filled with moments that capture the essence of cricketing passion, and fans can't help but get caught up in the excitement of it all. It's a contest that goes beyond statistics and rankings; it's a battle of pride, history, and the sheer love of the game.
As we look forward to the next chapter in this historic rivalry, it's worth revisiting some of those iconic moments that have defined the Australia-Pakistan clashes over the years. And who knows, perhaps another iconic moment is just around the corner, waiting to be etched into the cricketing folklore on MG Road. In the end, it's not just about the outcome; it's about the passion, the intensity, and the love for the game that this rivalry brings to the forefront.