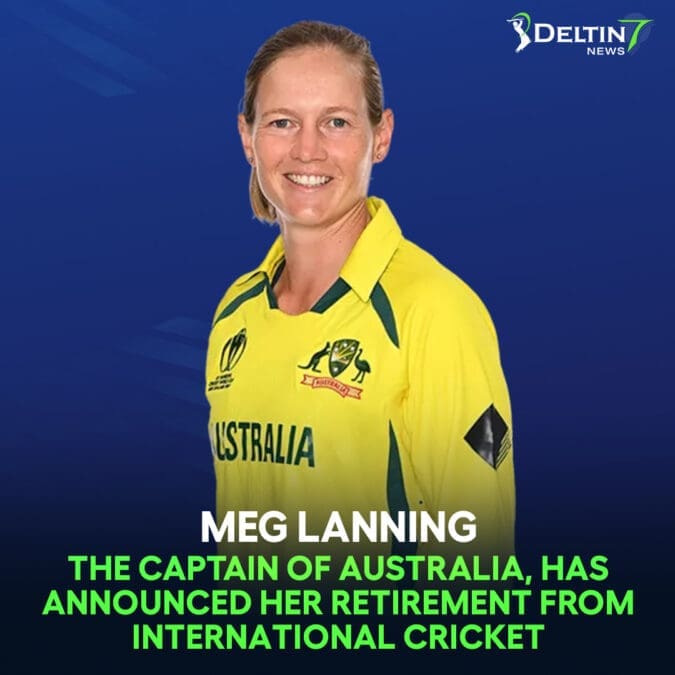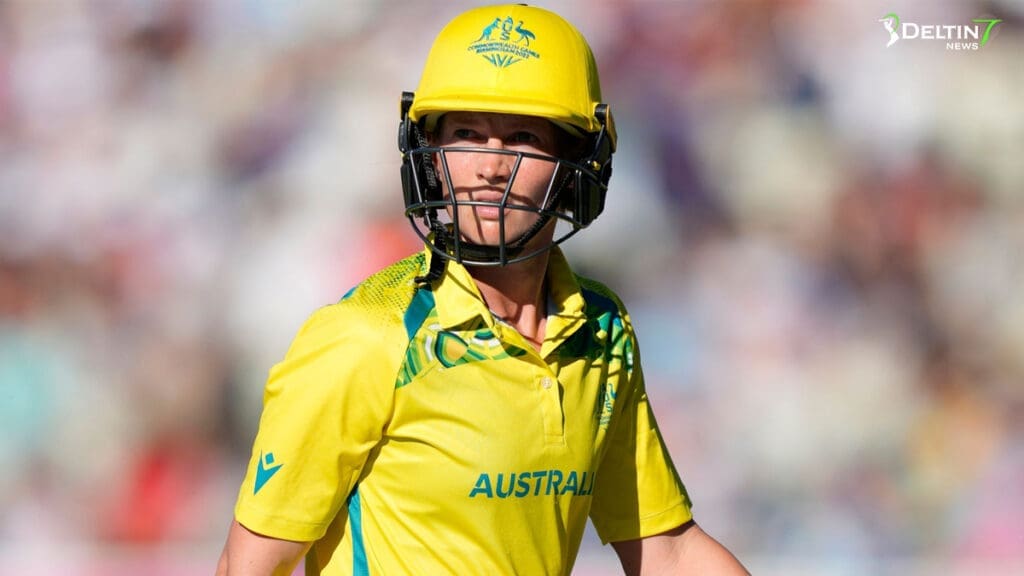 Australia Captain Meg Lanning Announces International Cricket Retirement
In 2010, Meg Lanning made her T20 debut as a youngster against New Zealand. In her second one-day international, she struck the first of her 17 career century against England the following year.
Meg Lanning, who captained the Kangaroos for over 13 years, declared her retirement from international cricket on Thursday. Lanning amassed 8,352 runs in 241 games over all three formats, helping the Australian team win five World Cups.
The cricketing world was left stunned as legendary Australian women's captain, Meg Lanning, announced her retirement from international cricket. At the age of 31, Lanning bids farewell to a remarkable 13-year career, leaving behind a legacy of unparalleled success and numerous records. This article delves into Lanning's illustrious career, highlighting her achievements, leadership, and impact on the game.
Early Years and Rise to Prominence
Meg Lanning burst onto the international scene in 2010, making her debut for the Australian women's cricket team. At the tender age of 18 years and 288 days, Lanning became the youngest Australian to score a century in international cricket, smashing an unbeaten 104 against England. This remarkable feat foreshadowed the extraordinary career that lay ahead for the talented right-hander.
Captaining the Southern Stars
In 2014, at the age of 21, Lanning took over the captaincy reins from Jodie Fields, assuming the responsibility of leading the Australian women's cricket team. Under her astute leadership, Australia experienced a golden era, dominating the international stage and clinching multiple major titles. Lanning led her team to victory in five ICC Women's T20 World Cups, establishing herself as one of the most successful captains in cricket history.
Unparalleled Success and Record-Breaking Performances
Throughout her career, Lanning showcased her exceptional batting prowess, accumulating over 8,000 runs across all formats of the game. Her 17 international centuries, including a career-best 152* against Sri Lanka in 2017, solidify her status as one of the greatest batters in women's cricket. Notably, Lanning holds the record for the most centuries in women's ODI cricket, with 15 to her name.
Impact on Women's Cricket
Lanning's contributions extend beyond her individual achievements. She played a pivotal role in revolutionizing women's cricket, inspiring a generation of cricketers and elevating the game to new heights. Under her leadership, the Australian women's cricket team became synonymous with excellence, setting a benchmark for other nations to aspire to. Lanning's impact on the growth and development of women's cricket cannot be overstated.
Major Titles and Accolades
Lanning's retirement marks the end of an era that saw her lead Australia to unprecedented success. Her captaincy tenure witnessed the team lifting the ICC Women's Cricket World Cup in 2022, along with four ICC Women's T20 World Cup titles in 2014, 2018, 2020, and 2023. Additionally, Lanning guided Australia to a gold medal at the 2022 Commonwealth Games in Birmingham. Her achievements earned her numerous individual accolades, including the ICC Women's T20I Cricketer of the Year in 2014 and the ICC Women's ODI Cricketer of the Year in 2015.
Retirement Announcement and Reflections
In a heartfelt statement, Lanning expressed the difficulty of her decision to retire but emphasized that she feels it is the right time to embark on a new chapter in her life. She expressed gratitude towards her family, teammates, Cricket Victoria, Cricket Australia, and the Australian Cricketers' Association for their unwavering support throughout her career. Lanning's farewell message resonated with fans worldwide, who have passionately supported her throughout her international journey.
Continuing in Domestic Cricket
While Lanning bids adieu to international cricket, she will continue to ply her trade in domestic competitions. Fans can expect to witness her exceptional skills and leadership on display in tournaments such as the women's Big Bash League and the women's National Cricket League. Lanning's presence in domestic cricket will undoubtedly inspire and mentor the next generation of Australian cricketers.
Legacy and Future Prospects
Meg Lanning leaves an indelible legacy in Australian cricket, leaving behind a void that will be challenging to fill. Her impact on the game will be felt for years to come, as her achievements continue to inspire young cricketers aspiring to follow in her footsteps. While her retirement marks the end of an era, Lanning's influence on the growth and success of women's cricket will endure.
Celebrating an Extraordinary Career
As Meg Lanning transitions into the next phase of her life, Cricket Australia and the cricketing fraternity eagerly await an appropriate time to celebrate her distinguished international career. Lanning's contributions to the sport will be commemorated, paying tribute to her immense dedication, leadership, and trailblazing achievements.
Final Thoughts
Meg Lanning's retirement from international cricket signals the end of an era characterized by Australian dominance and her exceptional leadership. Her impact on women's cricket is immeasurable, and her records and achievements speak volumes about her talent and dedication to the sport. As the cricketing world bids farewell to a legend, the legacy of Meg Lanning will continue to inspire future generations of cricketers and shape the trajectory of women's cricket on a global scale.